Mariah Carey finalmente tendra la boda perfecta
Mariah Carey finalmente tendra su boda soñada. Fuentes informan que 'Maraya' pagó $125,000 para alquilar Stone Meadow Farm en  East Hampton por una semana este mes. Allí, Mariah y su esposo Nick Cannon se relajarán (Huh? de qué? de Comprar?) Pero se rumora que Mariah celebrará su boda con Cannon, muy diferente a aquella pequeña boda de Abril. Se dice que el anfitrión de la fiesta será Def Jam boss L.A Reid y todos los invitados que compraron presentes para Mariah en su registro en  Bergdorf Goodman pueden finalmente brindar con la pareja. Si todo sale bien, Maraya puede comprar la casita de 18 habitaciones, valorada en $20 millones (Oooh Yeah!) Mariah Carey is finally getting the wedding party she always dreamed about. According to Page Six , Mariah Carey paid an astounding $125,000 to rent Stone Meadow Farm in East Hampton for one week this month. At the  little house the diva and her new hubby, Nick Cannon, will «chill out». It 's said that she's also finally getting around to celebrating her quickie April wedding to Cannon. The party will be hosted by Def Jam boss L.A. Reid, and all the guests who bought Carey presents through her Bergdorf Goodman registry can finally toast the couple. If all goes well, Mariah Carey has the option to buy Stone Meadow, which is listed at just under $20 million .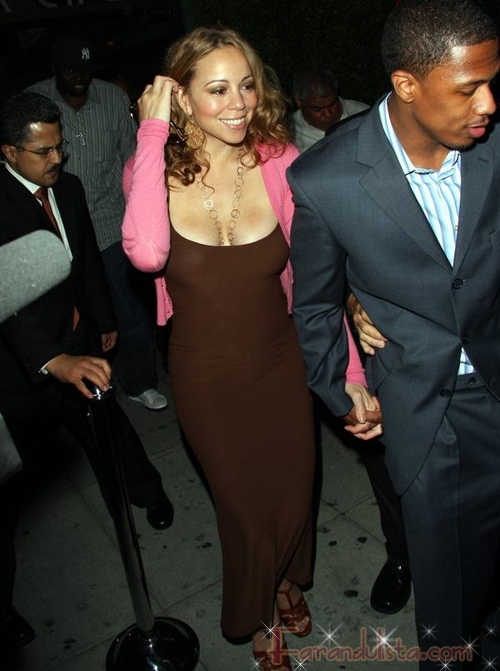 Mariah Carey celebrará una boda a lo grande con Nick Cannon?
[bgs]Mariah Carey, Nick Cannon[/bgs]