Keira Knightley en Tatler magazine [Sept]
Keira Knightley posa espectacular para la edición de Septiembre 2008 de Tatler Magazine. En la sesión fotográfica, a cargo de Thomas Nützi,  Keira luce hermosos vestidos de Chanel y Prada, peinados acompañados de un maquillaje que le dan un toque de glamour y elegancia fabulosos.  Keira Knightley expresa lo que la asusta de ser famosa y habla de sus recientes trabajos cinematográficos donde ha tenido fuertes escenas íntimas. Keira Knightley does the September issue of Tatle magazine. On the cover shot Knightley is wearing a lovely pink dress. Keira talks on what frightens her on being famous. She looks amazing on these photoshoot by Thomas Nützi.
Obviamente no es grandioso tener paparazzi llamándote 'prostituta' y haciéndote llorar cada vez que sales de tu casa.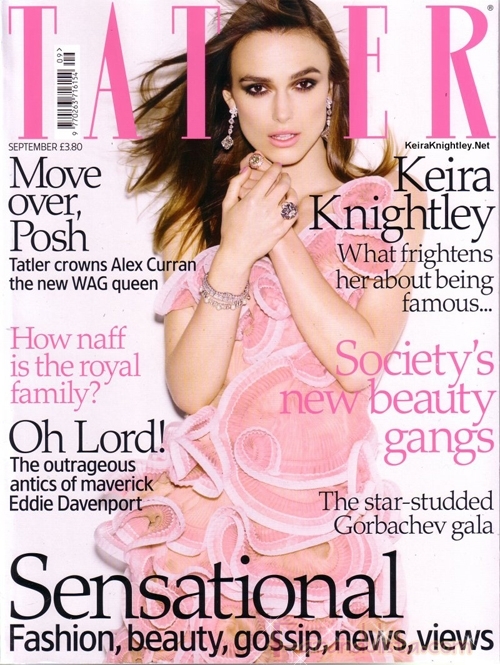 Keira Knightley en rosa para la portada de Tatler magazine [Septiembre]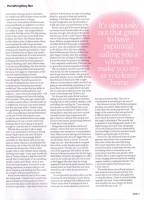 [bgs]Keira Knightley[/bgs]