Salma Hayek planea reality show sobre bodas
Salma Hayek canceló el mes pasado su compromiso con el millonario francés Francois-Henri Pinault padre de su hija Valentina Paloma, pero eso no significa que no le interesen las bodas. Salma Hayek y su asociado José Támez están en conversaciones con los jefes de Tv para desarrollar el concepto, un reality show basado en las bodas, afirma Daily Variety. Salma Hayek last month called off her engagement to French businessman Francois-Henri Pinault, the father of her daughter Valentina, but now the Frida actress is creating a reality show all about tying the knot. Daily Variety claims Hayek and her associate Jose Tamez are in talks with TV bosses to develop the concept.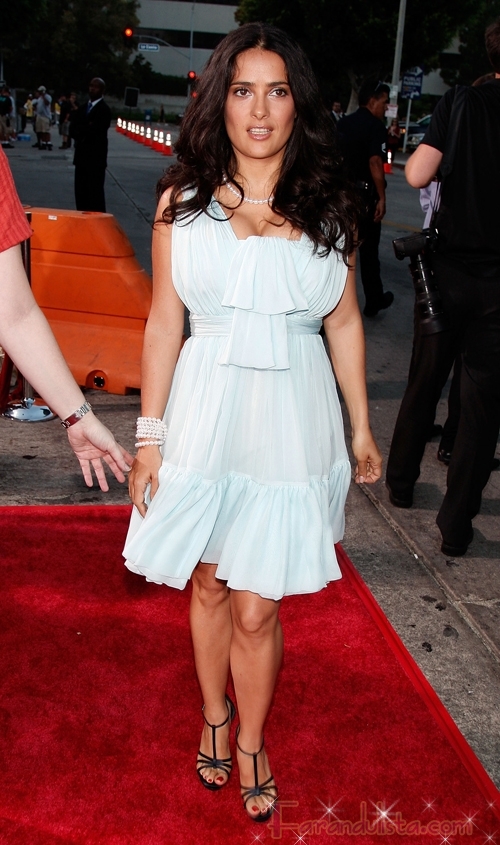 Salma Hayek planea un reality show sobre matrimonio y bodas
Salma Hayek en el estreno de Vicky Barcelona en Westwood (6/08)
Getty Images
Salma no se miró en el espejo antes de ir al estreno de Vicky Barcelona? Gosh! Ese vestido le sienta fatal!
[bgs]Salma Hayek[/bgs]