Penelope Cruz no cree que sea hermosa
Penelope Cruz, quien es considerada una de las actrices más bellas del mundo, cree que no es bella ( I agree!). Cuando Parade.com le preguntó a Pe Cruz cual era su secreto para lucir tan espectacular en sus recientes films: Vicky Christina Barcelona y Elegy, la actriz española contestó, que no tenía ninguno y que pensaba que no era hermosa. Penelope Cruz thinks she's not beautiful! When Parade.com asked Penelope Cruz her secret for looking so amazing in both her new movies, Vicky Christina Barcelona and Elegy, she said simply: I don't have any. I don't think I'm beautiful.
No creo que sea hermosa. Puedo lucir bien y puedo verme fea. Lo que es curioso es que cuando era joven quería que me vieran. Ahora me gusta observar a otras personas, porque puedes aprender muchas cosas interesantes.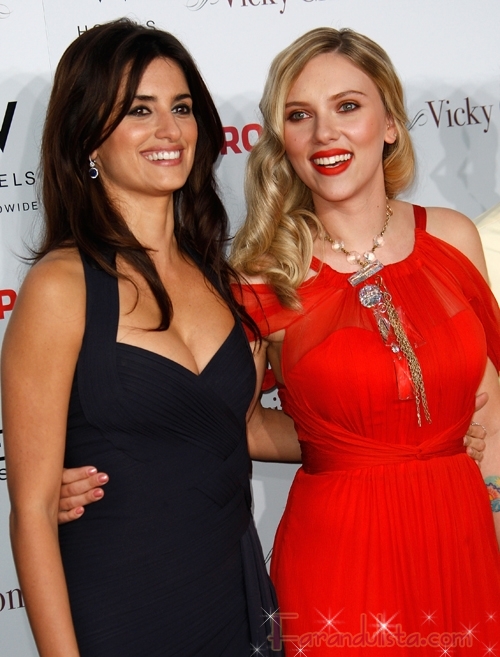 Penélope Cruz y Scarlett Johansson en la premier de Vicky Cristina Barcelona
en Westwood (6/08)
Getty Images
[bgs]Penelope Cruz[/bgs]