Lindsay Lohan rechaza posar topless para Playboy
Lindsay Lohan rechazó una oferta de $700,000 dólares para posar en la edición aniversaria número 50 de Playboy. La famosa revista para hombres habría ofrecido a Lilo ocho páginas en la edición aniversaria 50 de Enero 2009, donde la 'Mean Girl' posaría topless, reporta New York PageSix.  Si hay desnudo la respuesta es no, dijo el representante a de Lohan al Director creativo de Playboy.  Lindsay no hará de nuevo una sesión fotográfica como la que hizo para New York magazine (como Marilyn Monroe) el invierno pasado. En Playboy creyeron que como es un tributo a Ann-Margret y es de las favoritas de Linds, ella accedería.  Lindsay Lohan has turned down a $700,000 offer to do an eight-page topless spread in Playboy's 55th-anniversary issue in January, the New York Page Six reports. "If there's nudity, then the answer's no … She's not going down the [New York] magazine road again," Lohan's rep told Playboy's creative consultant. In Playboy hoped to have Lindsay Lohan do a tribute to '60s sex kitten Ann-Margret and her film "Kitten With a Whip," which is one of Lohan's favorites.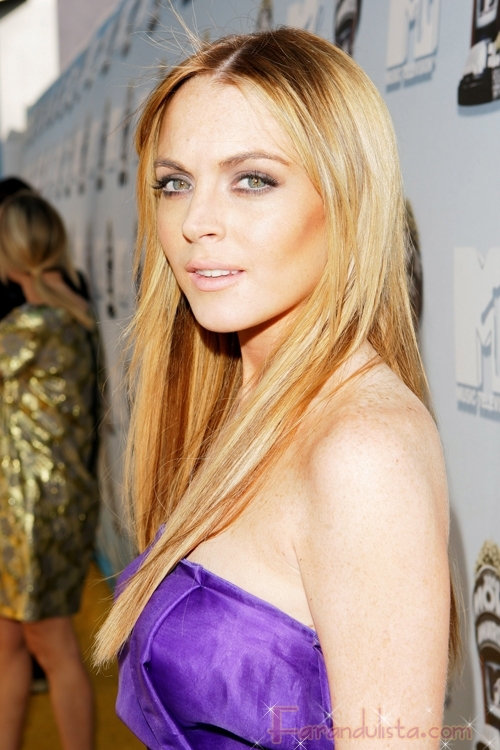 Lindsay Lohan rechazó la oferta de 700 mil dólares para posar en Playboy

Por cierto, pillaron a Lindsay y a Samantha Ronson besándose again durante el fin de semana en el rodaje de Ugly Betty pueden ver la foto en CelebTV.

Lindsay Lohan, Gal Pal Caught Kissing; Playboy Offer Turned Dow
[bgs]Lindsay Lohan, topless, Playboy[/bgs]