Editaron a Britney en las promo de Womanizer (Updated!)
Estas son las promos de 'WOMANIZER' el primer single del tan anticipado sexto album de Britney Spears 'Circus' que será lanzado al mercado el 2 de diciembre de este año.   Pero OMG! Britney no tiene las piernas así de largas y menos así de estilizadas, su piernas está tonificadas pero siempre han sido gruesas. Y en la segunda promo … Es… Jennifer Love Hewitt?? Anyway, El single Womanizer de Britney Spears Circus será lanzado oficialmente el 29 de Septiembre.
UPDATE!! Estas promos de Womanizer son FALSAS!! Las hizo un fan, esta es la web del creador Y pueden ver la discusión de las fotos fakes aquí
Here's the promo pics of Womanizer the first single of Britney's much-anticipated sixth studio album Circus will officially drop NEXT Monday, Sept. 29. Britney is so phtoshopped here, she doesn't look like that! Britney has toned but thick legs and on second pic… Is that Jennifer Love Hewitt? OMG!! I though it was her, I mean really. UPDATE! Those  Womanizer promo pics are Fake! They were created by a fan. Dailymail needs to check their sources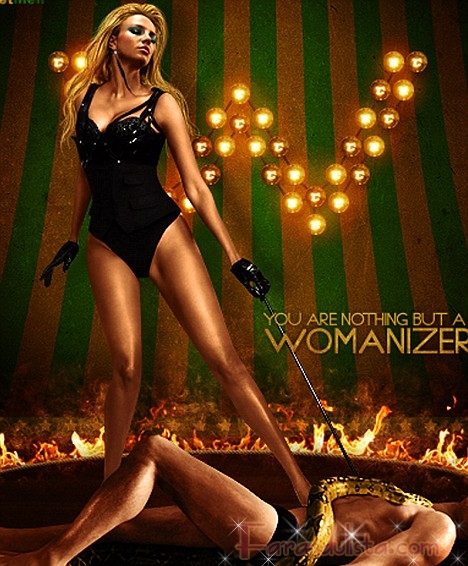 Promos de Womanizer primer single del sexto album de Brit, 'Circus'
dailymail/X17
Mmmm… creo que dailymail últimamente ya no es tan confiable. Gracias aana 😉
Aquí está la segunda foto completa (en dailymail está cortada porque aparece el nombre del sitio que las creó… Ha!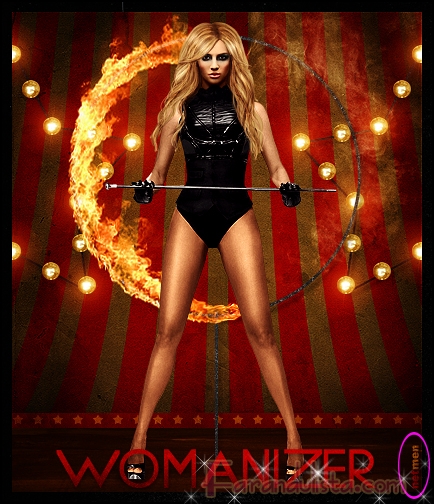 [bgs]Britney Spears, musica[/bgs]