Gossip Girl Taylor Momsen cada dia luce peor
La Gossip Girl Taylor Momsen (Jenny Humphrey) cada vez está más fug. La chica solo tiene 15 años y ya luce un largo camino más vieja. Entre los inauditos atuendos de Gossip Girl (vamos, que nadie normal se viste así, de verdad) y el corte de cabello, parece que odiaran a la esquelética actriz. Y Por Favor! Alguien decomísele ese delineador negro que no le favorece en nada! y denle de comer! Gossip Girl Taylor Momsen looks really old with this haircut. The 15 year-old actress is so skinny that she looks like a fat squeleton. She looks fug wearing the eye liner, and all the outfits are really weird. I love Gossip Girl wardrobe but they seems to hate Taylor. She looks FUG!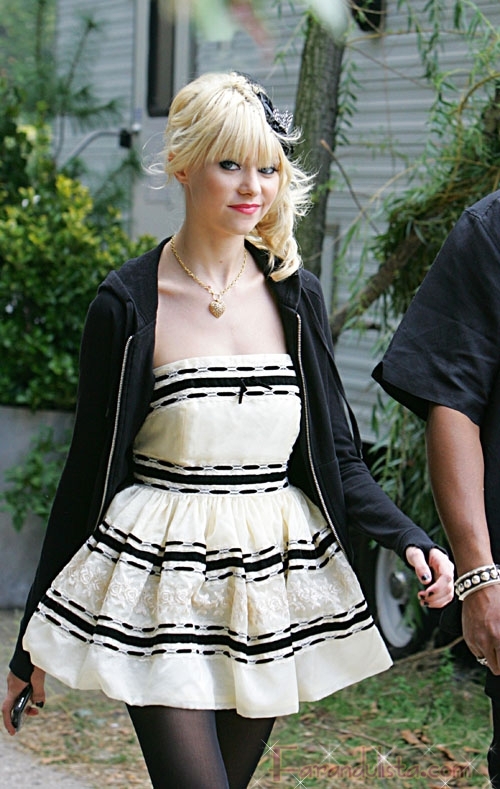 Taylon Momsen filmando Gossip Girl en Brooklyn, NY
Splash News
Taylor y Willa Holland filmando un capítulo de Gossip Girl
FlynetOnline.com
Viendo los capítulos de GG, me da la ligera impresión que el papel de Taylor lo irán torciendo de tal manera que terminará siendo la más malvada de todas en la serie. Y por el camino que va… su aspecto no será nada parecido al la 'niñita' de los primeros capítulos, I mean, NADA!
[bgs]Taylor Momsen, Gossip Girl, series, tv[/bgs]