A Rihanna la confundieron con Prince – WTF?
Rihanna fue confundida con el cantante Prince por su corte de cabello. Star magazine reporta que el mes pasado cuando Rihanna estaba  en el aeropuerto de Londres una multitud empezó a gritar, pero no precisamente por ella. Según la publicación, la multitud gritaba: 'Prince', pero al acercarse lo suficiente para pedir los autógrafos notaron que … well, era ella. Rihanna no sabía que decir (salvo, It' time for a new makeover!!!) A la cantante de Barbados la habían confundido con Prince. Dicen que Rihanna (quien se la pasa cortándose el cabello) se parece mucho al cantante Prince con el último corte que se hizo. Mmm… con lentes quizá y pasando a mil kilometros por hora, además Prince mide medio metro y Rihanna es alta, ya por allí hay una gran diferencia, no creen? A mi no se me parecen en NADA! Rihanna gets mistaken for Prince! OMG! Really? According to Star magazine, RIhanna was walking throught a London airport last month when excited fans started to scream Prince! "Some fans screamed out 'Prince' when they saw her," one witness whispers. "But when they got close enough to ask for an autograph, they realized he was she." She didn't know what to say."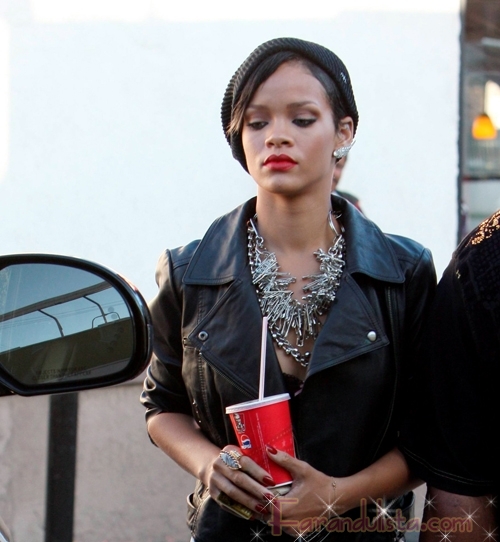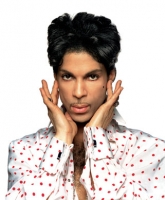 Prince
OMG! El collar de Rihanna es simplemente ATROCIOUS!! Un dia sale con un sartén colgado del cuello… en serio!
[bgs]Rihanna, Prince[/bgs]