Avril Lavigne se esta divorciando de Deryck?
Avril Lavigne y su esposo el Sum 41 Deryck Whibley se están divorciando, según reporta The Sun. Aparentemente, la pareja tenía problemas desde que Avril salió de gira a inicios de este año. A Deryck se le vio compartiendo una mesa y de la mano con una mujer no identificada en Los Angeles. Además, de acuerdo a una fuente, Deryck y Avril han estado separados por muchos meses y él parece no estar muy entusiasmado con su carrera por lo que ha empezado a salir a fiestas y a tomar. Mmm… no me lo creo, hasta que no vea los papeles de divorcio. The Sun es la versión británica de Star magazine. Avril Lavigne and her hubby the Sum 41 Deryck Whibley are ending their relationship, according to reports from The Sun. The couple have problems since Avril embarked on her world tour earlier this year, and Deryck was spotted in L.A holding hands with an unknown woman. According to a source,  Deryck isn't motivated in his own career, so he's been drinking and partying. I don't buy it but, the time/distance always kill the relationships.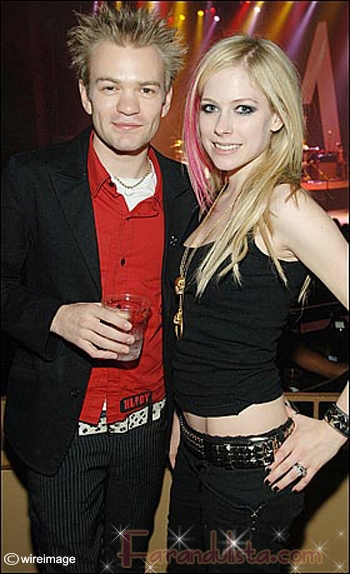 Avril Lavigne se está divorciando de su Sk8er boy Deryck Whibley?
[bgs]Avril Lavigne, Deryck Whibley, Sum 41[/bgs]