Miley Cyrus se muda con su novio Justin Gaston?
Miley Cyrus está viviendo con su novio Justin Gaston? Probablemente sea un malévolo rumor.  Star magazine afirma que Miley Cyrus está feliz mudándose a su propio departamento, pero el National Enquirer reporta que la Hannah Montana de 16 años está viviendo con su novio el modelo Justin Gaston de 20. Se dice que Justin ha estado buscando apartamento en L.A y los padres de Miley, Tish y Billy Ray le han permitido a Gaston quedarse en su casa, mientras consigue su propio espacio. Una fuente dice: que Papa Cyrus no es tonto, sabe que la única manera de tener a Miley segura en que los dos, ella y Justin estén bajo el mismo techo. SURE! Dile eso a Lynne Spears!!!  Is Miley Cyrus living with her boyfriend Justin gaston? While Star magazine claims Miley Cyrus is on the prowl for her own apartment, according to the National Enquirer, the 15-year-old Disney's Hannah Montana and her 20-year-old boytoy, Justin Gaston, are already living together! Tish and Billy Ray Cyrus are reportedly so taken with the young underwear model they've allowed him to move into the family's California home. The insider adds: "Billy Ray wasn't born yesterday. He figures the safest path to take is to keep Miley and Justin on a short leash-and under the same roof." OMG! Lynn Spears thought the same thing… Hello!!??

Billy Ray no nació ayer. Él sabe que la forma de tener a Miley y a Justin en un lugar seguro, es tenerlos a ambos bajo el mismo techo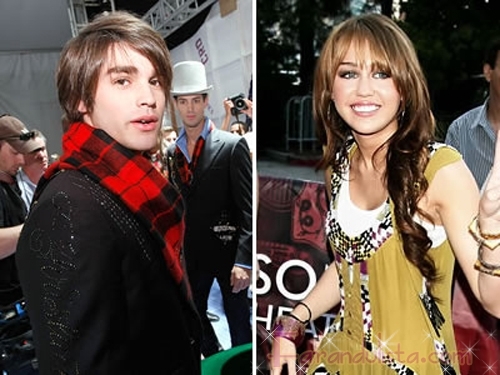 Miley Cyrus y su novio Justin Gaston ya viven juntos?
[bgs]MIley Cyrus, Hannah Montana, Justin Gaston[/bgs]