Britney Spears en Rolling Stone magazine [Updated!]
Britney Spears aparece en la portada de la reciente edición de Rolling Stone magazine (Diciembre 2008) muy fresca y sonriente y expresa que siente que ha madurado. Britney habla sobre sus hijos  y  sobre sus famosa crisis. Durante la entrevista la reportera jamás estuvo sola con la cantante, todas las preguntas pasaron por microscopios y debían ser aprovadas antes de Brit pudiese contestarlas.  Spears confiesa a la nueva edición de RS, que sale a la venta este viernes, que se siente como la Brit de antes, porque se va a la cama a las 9:30 p.m y ya no sale ni nada por el estilo. Esa seguridad hermética es para sus citas también, Britney siempre sale con Larry su mánager, un asistente, Brett, recientemente también con un colega de Rudolph.  Sobre sus niños, Britney fue crítica en cuanto a su ex y sus niños, comentando ya han comenzado a usar palabrotas, como estúpido y f*ck y que eso no lo aprendieron de ellos (la familia de Britney) porque aunque ella las usa, nunca en frente de los niños. Gosh! Kevin necesita ser más educado delante de los pequeños. Me agrada esta portada porque es como la Britney 'normal', es como la Britney que maduró y superó todo ese tramo amargo.
Britney Spears does Rolling Stone magazine and says she feels as if she has matured. To be exact, "I feel like an old person now," she says in Rolling Stone's next issue, out Friday. "I do! I go to bed at, like, 9:30 every night, and I don't go out or anything." Interviewing the star is a "rigorously micromanaged process," according to Rolling Stone.  "We were never left alone together, and my questions had to be submitted ahead of time for approval," reporter Jenny Eliscu writes.  That goes for dates, too. Recently, Spears was accompanied by her assistant, Brett, and Rudolph's colleague, Adam Leber. She is critical of her ex and says the children "are starting to learn words like 'stupid,' and Preston says the f-word now sometimes. He doesn't get it from us. He must get it from his daddy. I say it, but not around my kids."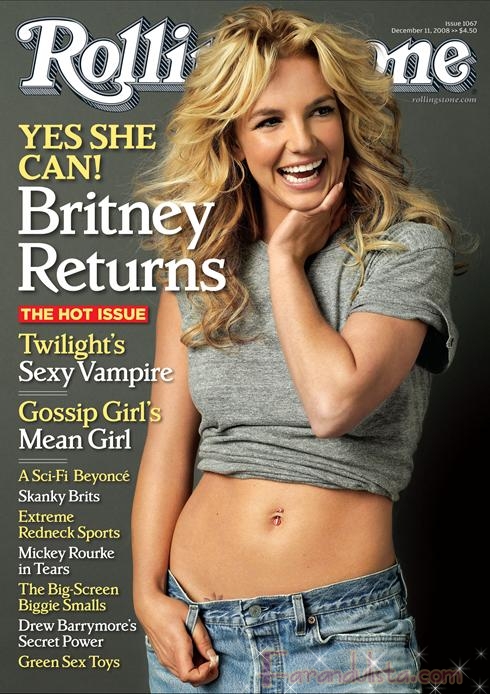 Britney Spears mas madura en la portada de Rolling Stone magazine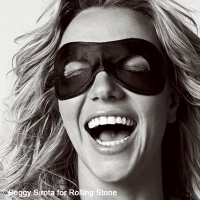 usatoday
Mas pics de Britney en la sesión de Fotos de Rolling Stone mag.
Rolling Stone / X-Brit
Pueden ver un video de Brit (luciendo Hermosa) bailando durante la sesión en MTV
Thanks to showbitch
[bgs]Britney Spears[/bgs]