Victoria Beckham en Harper's Bazaar Enero 2009
Victoria Beckham posó para Harper's Bazaar Enero 2009 y luce espectacular, elegante y sofisticada. La sesión de fotos a cargo de Peter Lindbergh, I love todas las fotos a excepción de la del traje azul, es muy andrógina (parece filtrada de otra sesión, nada que ver con Harper's). Victoria dice que no se queja de los paparazzi porque ella se ubicó en ese lugar al igual que David. Victoria Beckham does the January 2009 issue of Harpers Bazaar, she looks sophisticated, and so beautiful on those pictures by Peter Linderbergh. I love all the pics, but I hate the blue suit, she looks like … she looks NO. Anywa, Posh says she doesn't complaint about paparazzis because she has put herself in that position, and so has David.
[Sobre su éxito en la Industria de la Moda:] Tuve que probarme a mi misma, pero ahora me siento compitiendo en donde pertenezco.

[Sobre su imágen] He comenzado a sonreir … He dominado esta sonrisita; es una sonrisa que no es sonrisa.

[Sobre no estar más nerviosa] Entre más años tienes, te sientes más cómodo contigo misma, y aceptas lo que tienes físicamente. También, el hecho de que mis negocios están saliendo bien, me hace sentir más confiada.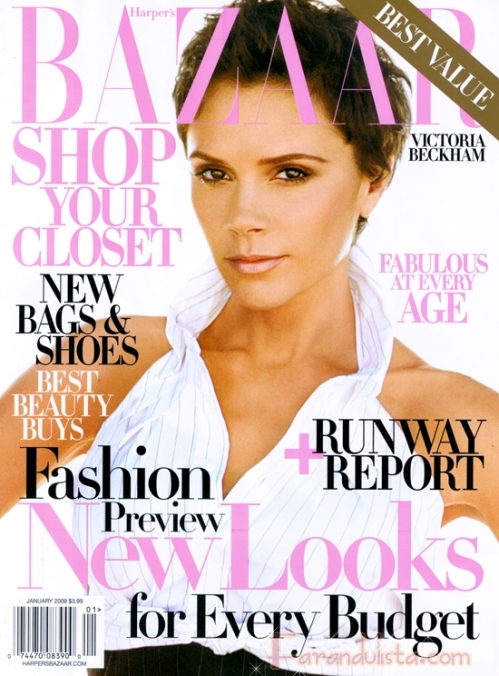 Victoria Beckham posa para Harper's Bazaar Enero 2009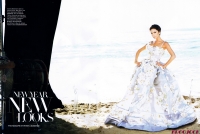 [bgs]Victoria Beckham, revistas[/bgs]