Kendra Wilkinson se arrepiente de abrir su bocota
Kendra Wilkinson se ha arrepentido de haber abierto su bocota diciendo que la vida de la mansión Playboy es más falsa que su busto. Kendra – la más jóven de las ex 'novias' de Hef (da risa hasta decirlo)  – dijo en una entrevista con Us magazine que la vida en la mansión Playboy no era como se veía. Ahora la chica le dice a E! News arrepentirse de haber sido tan cabeza loca y soltar todo eso sin pensar. Y fue tal su culpa que fue a la mansión a pedirle disculpas a Hef.  Girl Next Door Kendra Wilkinson apparently doesn't want to be persona non grata over her Us Weekly interview, so now she's looking to clear up her remarks about living with Hugh Hefner and sneaking sex away from the Mansion. She tells to E! News regrets what she said in the Usmagazine Interview. Kendra was so sorry, she stopped by the Mansion to apologize in person.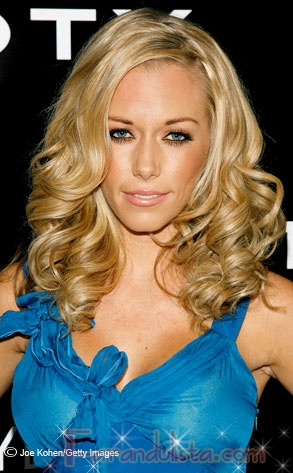 Estoy tan molesta conmigo misma por lo que dije, soy muy mala para las entrevistas, y todo el que me conoce sabe que no quise decir nada malo… soy una ´tonta'. Más que nada, siento haber lastimado a Hef… Playboy hizo lo que soy, y Hef ha hecho más por mi que cualquiera.
"I'm more upset at myself with what I said," Kendra tells E! News. "I'm really bad at interviews, and anyone who knows me knew I meant no harm...I'm a goofball. Mostly, I'm very sorry to have hurt Hef…Playboy made me who I am, and Hef has done more for me than anyone else.

En mi corazón, siempre amaré a Hef y a Playboy
"In my heart, I will always love Hef and Playboy."

Hef estaba muy dolido, pero entiende. ël me conoce y sabe que lo que salió en ese artículo no era yo.
"Hef was hurt, but he understands," she says. "He knows me and knows what came out of the article was not me at all."

Dije que me escapé para tener sexo de vez en cuando, y no puedo borrar eso.
"I said that I snuck sex every now and then, and I can't take that back," she says.
Lo que Kendra quiere es que Hef no se moleste y le diga que no puede celebrar su boda en la Mansión, además, of course, de evitarse el veto. Igual quedó confirmado lo que siempre se pensó Hef  tiene que pagarle a las mujeres para que digan que son sus novias… Pathetic!! Si no quieres problemas Kendra no abras la bocota darling…
[bgs]Kendra Wilkinson, Playboy Mansion, Girls of the Playboy Mansion[/bgs]