Kelly Osbourne vuelve a rehabilitacion
Kelly Osbourne entro a rehab voluntariamente por segunda vez. Sharon Osbourne, la madre de Kelly ha confirmado que su hija entró voluntariamente a rehabilitación el 21 de Enero. Kelly Osbourne estará 30 dias en el Hazelden Alcohol and Drug Rehabilitation Clinic en Newburg, Oregon. Kelly ya había estado en rehab por adicción a pildoras prescriptas. Hace poco se reportó que Kelly quien fue arrestada por golpear a una columnista quien insultó a su novio Luke Worral, llamándolo estúpido. Kelly's mother, Sharon Osbourne, confirmed her daughter entered treatment on January 21 checking herself  into an Oregon rehab clinic. Kelly will spend thirty days at the Hazelden Alcohol and Drug Rehabilitation Clinic in Newburg, OR. Kelly checked into Malibu's Promises in 2004 for a prescription pill addiction.
Sí, Kelly está en rehabilitación, Qué más podemos decir? Ella sabía que era lo [correcto] que debía hacer y estamos orgullosos de su decisión. Toda la familia la apoya. Kelly sabía que necesitaba ayuda y fue por ella.

["Yeah, Kelly's in rehab," Sharon confirmed to RadarOnline.com. "What else can we say? She knew that it was the right thing to do at this point and we're proud that she did it. The family is all standing behind her. Kelly knew that she needed help and she's getting it.]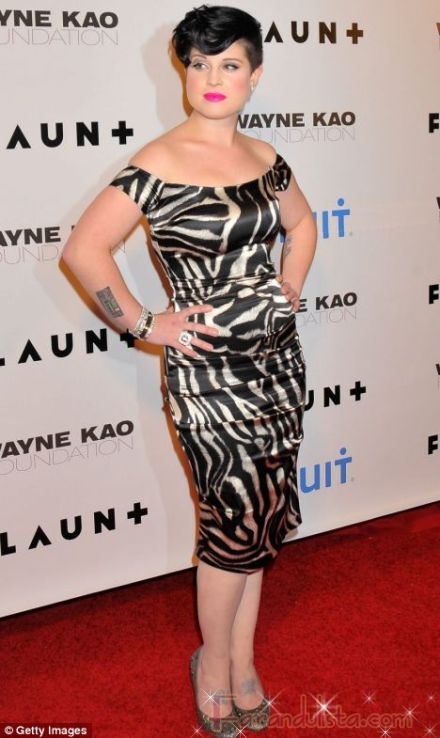 Kelly Osbourne entra voluntariamente a rehabilitación nuevamente
Suerte y buenos deseos para Kelly en rehab, es de valientes aceptar que se tiene un problema y se necesita ayuda.
[bgs]Kelly Osbourne[/bgs]