Megan Fox la proxima Lara Croft ..?
Hay rumores que afirman que Megan Fox es la firme candidata para el papel de Lara Croft en la próxima película de la sexy Tomb Rider, personificada por Angelina Jolie. Dicen que como Megan se parece a Angelina en los labios, cabellos… y hablan de sus vidas sexuales libremente y comparten gustos por los tatuajes, entonces Megan es perfecta para el papel. Por cierto, Megan hace poco dijo que le encantaría besar a Angie… Media wh*re! Mmm… Ustedes qué creen Farandulistas, Megan haría un buen papel? There are internet rumblings that Megan Fox is a firm favourite to take on the role as Lara Croft first brought to the big screen by her older counterpart Angelina Jolie in 2001. They say Megan is perfect because she has perfect pouts and tumbling dark locks aside, these two screen sirens share a lot in common – most famously, both have spoken about past same-sex daliances and both have scribed their bodies with tattoos. Megan told reporters recently that she would love to lock lips with the Changeling star… Media wh*re!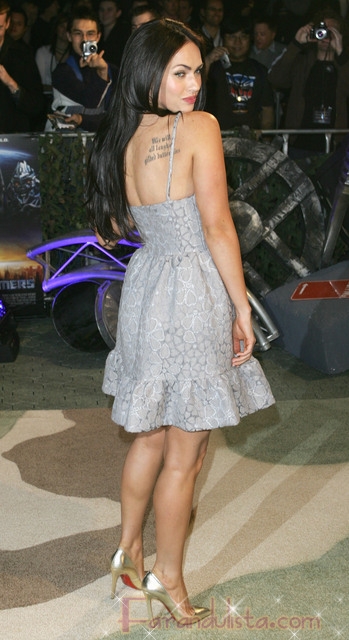 Megan Fox será la nueva Lara Croft?
Sergio Dionisio/Getty Images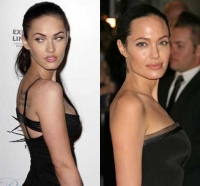 Entertainment Wise
Farandulistas voten: Su favorita para Lara Croft
[poll id="9″]
[bgs]Angelina Jolie, Megan Fox[/bgs]