Britney Spears primer concierto Tour Circus New Orleans
Britney Spears se presentó ayer (Martes 3/03/09) en su primer concierto opening de su esperado Tour Circus en New Orleans. Este es su primer tour en cinco años, Britney se presentó y cantó lip-syncing (doblando las canciones) en su natal Louisiana, promocionando su reciente disco Circus, con acróbatas, fuego y magia.  Britney Spears kicked off her first tour in five years on Tuesday (March , 03) , promoting her latest hit album "Circus" with jugglers, acrobats, rings of flame and lip syncing.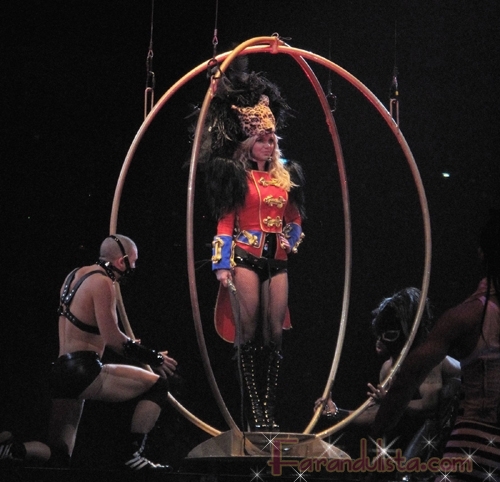 Britney Spears en su Tour Circus: concierto en New Orleans (3/03)
 Wright/Beiny/WENN.com   
Hubo muchas reacciones encontradas, algunos fans quedaron encantados, otros decepcionados porque Britney había hecho Lip-sync… pero y es que antes no lo hacía?
[bgs]Britney Spears[/bgs]