Robert Pattinson tiene a todas desmayadas… con su olor Ewww
Robert Pattinson, el galán de Twilight tiene a todas las chicas de Vancouver muriéndose a sus pies… por el olor apestoso que deja a su paso!! Ewwwww… Según E! un miembro del cast de New Moon (que seguro lo odia a muerte!) comentó que  Pattinson nunca se baña, y tiene mal olor corporal. Robert Pattinson APESTA!!! Well, el chico no es que parezca sucio, está sucio!! No se baña por largos períodos de tiempo. According to E! Robert Pattinson stinks!! Robert Pattinson is causing commotion on set of New Moon in Vancouver. He stinks!! He Never shower, and it drives people on the set crazy, says someone who works very close with RPattz. Ewww… well, he has the dirrty look!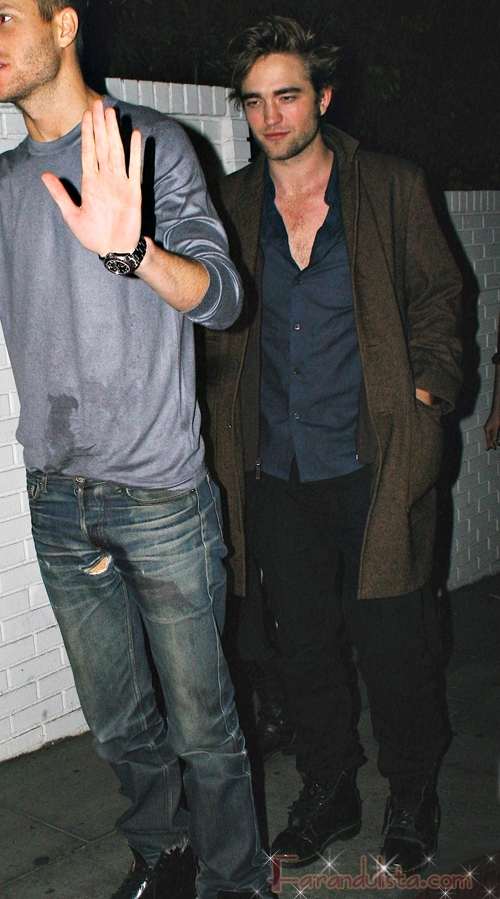 Dicen que Robert Pattinson tiene mal olor corporal
Famepictures

Robert Pattinson sí se baña! (por su puesto esto iba a ser desmentido!)  RPattz fue entrevistado por MoviePhone, y entre las preguntas  —obviamente– vino la de que él 'apestaba', Qué contestó Rpattz? Ni siquiera he estado en el set!  También le comentaron que habían dicho exactamente lo mismo sobre Zac Efron, 'Él luce como que huele realmente bien [risas]. Yo también me baño', dijo Pattinson.
Moviephone:  Is it true that, I don't know if you saw this, but a source on the set of 'New Moon' said that you don't smell good, that you don't shower?

Rpattz: I haven't even been on the set yet!

Moviephone:  You know the same thing went around about Zac Efron a while ago; that he doesn't shower.

Rpattz: Really? He looks like he smells really good [laughs]. I also do shower.
A todas las fans de Robert Pattinson