Paul Walker confirma 5ta entrega de 'Fast and Furious'
Paul Walker confirmó que habrá una 5ta entrega de Fast and Furious y él estará en ella. El actor quien ha aparecido en tres de las películas, interpretando a Brian O'Conner, creyó que esta cuarta entrega del film cerraría la franquicia, pero dado el éxito que tuvo en su fin de semana de estreno, los productores han decidido que este no será el final. Fast and Furious 4 recaudó $72.5 millones de dólares en su primer fin de semana de estreno y ahora Paul Walker ha decidido ponerse tras el volante nuevamente para una próxima película que e ira a Brasil. Paul también confirmó que Vin Diesel estará en la quinta película. Paul Walker who has played Brian O'Conner in three of the four films in the franchise, felt sure the 4th film would «close out the franchise,» but the movie's breathtaking opening-week success has prompted him and producers to change gear and think again. 'Fast and Furious' 4 almost doubled estimates when it opened with a whopping $72.5 million haul last weekend, and now Walker is keen to get behind the wheel of the racing film franchise again – for a trip to Brazil. Paul also confirmed the Vin Diesel will coming back for the next 'Furious' film.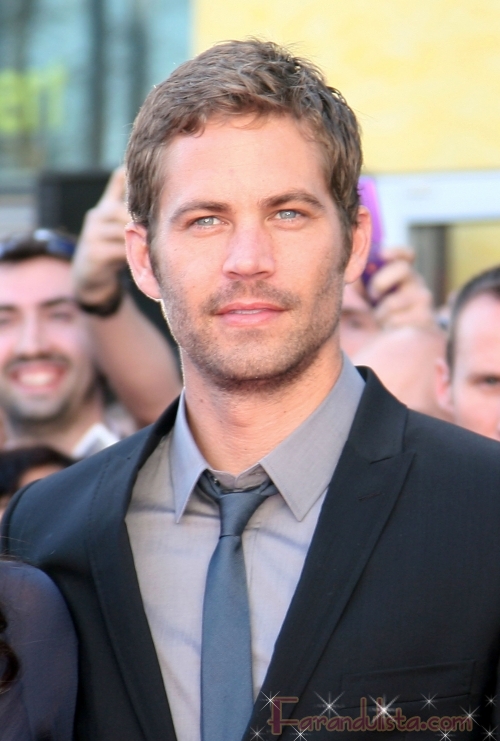 Paul Walker confirma Fast and Furious 5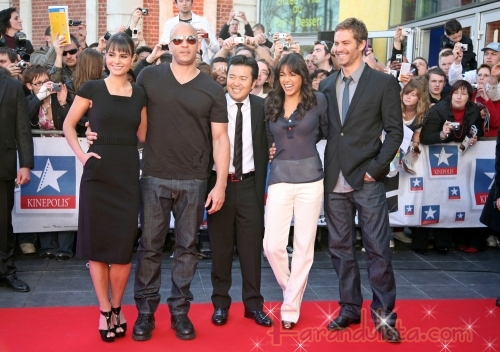 El elenco de 'Fast and Furious' 4 en el estreno en Francia (19/03)
bauergriffin.com




Michelle Rodriguez (I) y Jordana Brewster (D) en la Premier de
Fast And Furious 4 en Londres y en Francia.