Que pensara Gabriel Aubry del beso entre Halle y Jamie Fox?
Halle Berry recibió el Premio 'Decade of Hotness' en los Spike TV Guys Choice Awards el sábado (30/05). Al recibir el premio Halle dejó en SHOCK a toda la audiencia cuando se lanzó encima de Jamie Fox y le besó apasionadamente agarrándole 'sus partes', a su vez Jamie le agarró el trasero a Halle. Lo peor de todo es ambos parecieron haber disfrutado el momento. OMG!! En qué pensaba Halle cuando hizo esto? Me gustaría haber visto la cara de Gabriel Aubry.  Ewww…  Halle Berry was praised for her consistently sexy appearance on Saturday night (May 30) when she was presented with the prize at the Spike TV Guys Choice Awards. While accepting the award, the 42-year-old actress shocked presenter Jamie Foxx by kissing (and touching) him in front of the star-studded audience. What was she thinking?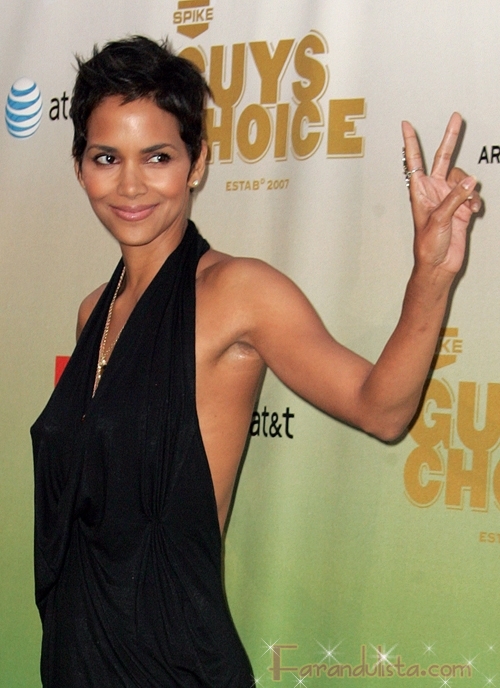 Halle Berry se besó apasionadamente con Jamie Fox en los Spike TV Guys Choice Awards
Fame Pictures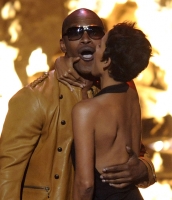 Just Jared tiene más fotos de Halle Berry y Jamie Fox besándose…
Farandulistas, les parece que estuvo bien esto, o fuera de lugar? Discutan!