Megan Fox afirma que es una especie de prostituta [GQ]
Megan Fox posó para GQ magazine UK (Julio 2009) y dijo que los actores son una especie de prostitutas LOL, porque reciben dinero para besarse con otros actores, enamorarse (en escenas) y tocarse. WTF!?  Ooh Gawd! Cada vez que Megan abre la boca provoca abofetearla! Megan stfu and gtfo! Megan Fox is the July issue's covergirl. Take a look a these sexy photos, Megan says actors are kind of prostitutes. Gosh, Megan ou need to stfu!
Cuando piensas en ello, los actores somo como especie de prostitutas. Nos pagan por fingir atracción y amor. Otras personas son pagadas para vernos besar a otros, tocarnos, haciendo cosas que una persona normal en una relación monógama nunca haría con otra persona que no es su pareja. Es realmente asqueroso.

When you think about it, we actors are kind of prostitutes," Fox tells the July issue of British GQ. "We get paid to feign attraction and love. Other people are paying to watch us kissing someone, touching someone, doing things people in a normal monogamous relationship would never do with anyone who's not their partner. It's really kind of gross.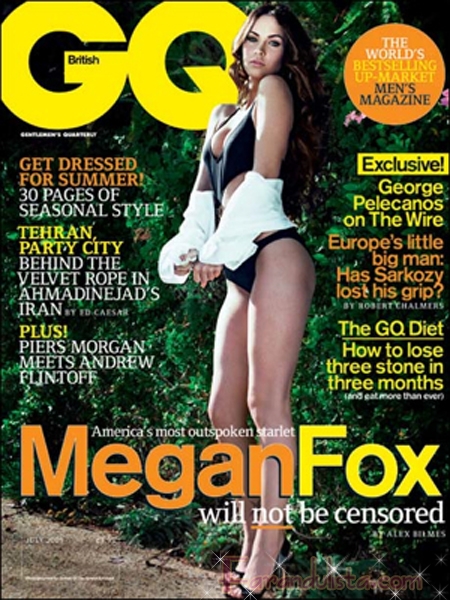 Megan Fox para GQ UK Julio 2009