Miley Cyrus y Justin Gaston terminaron
Awww… Miley Cyrus y su novio  – el modelo de ropa interior – Justin Gaston are OVER! La parejita terminó su relación de nueves meses el domingo, así se lo ha confirmado una fuente a E! News. Al parecer Miley decidió terminar la relación con Gaston porque se va por dos meses de L.A a filmar su próxima película, The Last Song . Peeero… se dice que tal vez la razón del rompimiento sea Nick Jonas, pero la fuente ultra cercana a Miley dijo que no era el motivo but Who Knows? Por cierto, Major Downgrade! Cambiar a Justin Gaston por Nick Jonas? Are you blind?    Miley Cyrus and Justin Gaston are so over. The Hannah Montana star has ended her nine-month romance with the 20-year-old underwear model, sources close to the duo exclusively confirm to E! News. Miley called things off last week as she prepared to leave Los Angeles for two months to shoot her Nicholas Sparks movie, The Last Song, in Savannah, Ga. Contrary to reports, Cyrus' ex Nick Jonas was not the reason for the split, although the two have been spending time together.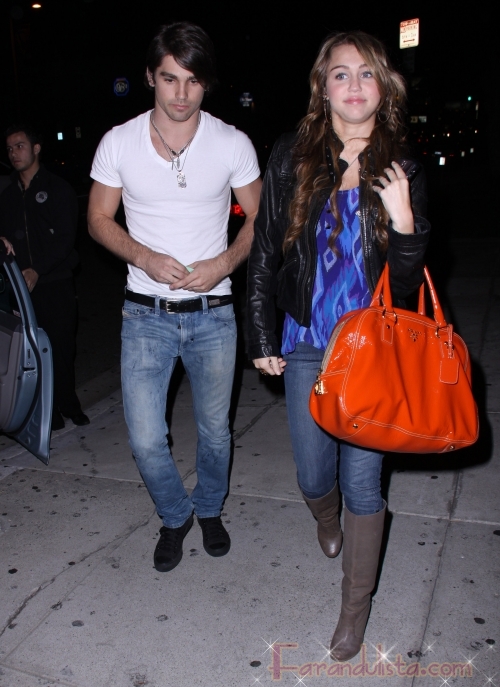 Miley Cyrus y Justin Gaston ya no son novios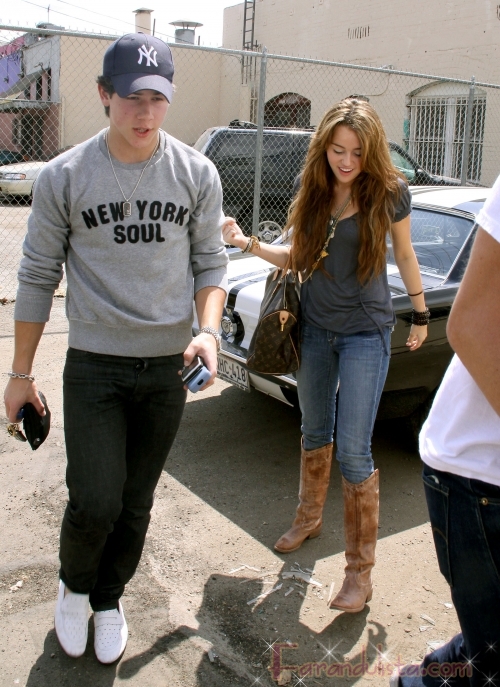 Contrario a los reportes, Miley no dejó a Justin Gaston por Nick Jonas… sure!
Nick Jonas y Miley paseando en L.A (10/04)
Fame