Miley Cyrus en The Big Bang VIDEO
Vean el nuevo video de Rock Mafia 'The Big Bang' protagonizado por Miley Cyrus y Kevin Zegers.  It's GREAT!!. Geeez! This guy is HOT HOT!!!!  It's me o este chico es como una versión mayor de Zac Efron? Whatever!   Miley aparece muy sexy y provocativa con botas sobre las rodillas y mini ultra mini falda. Hay quienes comentan que está muy sexy para su edad, ella ún no cumple 18 años, y que está desesperada por crecer rápido. Anyway, me gusta el video y la canción.  El atuendo de la mini con las botas…well,  It's too much pero se ve linda, quitando la boca de pato CUak Cuak! LOL! Es gracioso en la escena de la cámara se puede ver que la foto (de la cámara) no es la misma que se estan tomando. Check the video!
Here's the Rock Mafia 'The Big Bang' Music Video Featuring Miley Cyrus and Kevin Zegers. Gosh, he's really HOT! It's me or he looks a little bit like Zac Efron. Whatever! I like the song and video. Miley appears wering sexy outfits, the mini and the boots are too much imo, but she looks great. Ok, her duck mouth … it's annoying.Anywho, enjoy the video.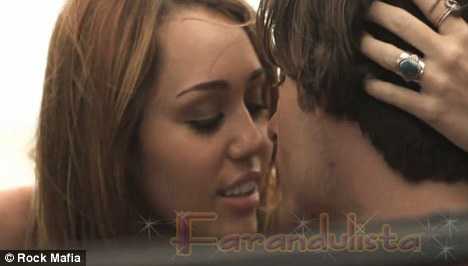 Miley Cyrus & Kevin Zegers en el video The Big Bang de Rock Mafia
dailymail.com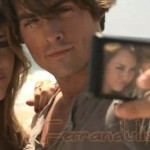 httpv://www.youtube.com/watch?v=5etLRgwXmh0
The Big Bang VIDEO – Rock Mafia Featuring Miley Cyrus