Kelly Osbourne se hará a una cirugia
Kelly Osbourne se practicará una cirugía intensiva… Nope! No es una cirugía para su rostro, o  su cuerpo, es para sus pies. La recientemente esbelta comentarista de Fashion Police tendrá una cirugía en ambos pies, según comentó a E! News. Según la celeb de 26 años, los doctores deberán quebrar los huesos de sus pies para arreglarlos, Ooouuuch!!! Kelly dice que ha tenido problemas con sus pies desde hace un tiempo y que lo había dejado de lado (la operación) porque no podrá caminar por un mes. Suena doloros, huh? Y viendo las fotos,   como que si están medio torcidos…(Geez, I love Kelly…but lo que ayuda el makeup! ) Good Luck, honey!
Kelly Osbourne under the knife! The Fashion Police commentators is about to have a surgery on both of her feet, and it sounds horrible and painful.
"[Doctors] have to break bones in my feet and reset them," Osbourne explains. "I've put it off because I've not been ready to not walk for a month."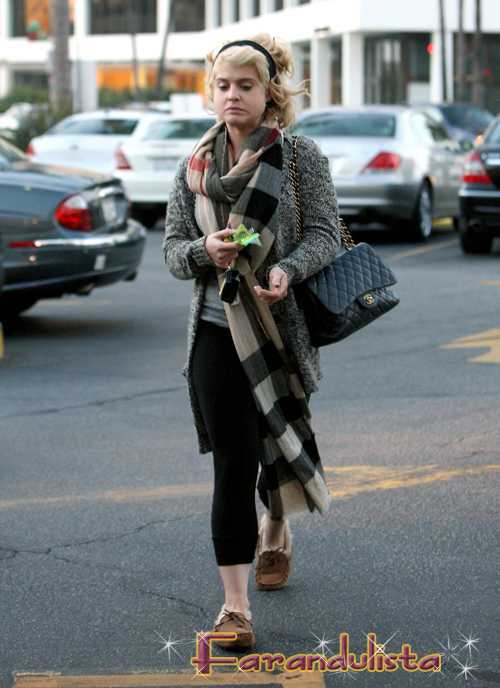 Kelly Osbourne se someterá a una cirugía intensa en los pies
Fame Pictures