Ya se conocen los Nominados a los MTV Video Music Awards 2012. Rihanna y Drake tienen cinco nominaciones cada uno, el show será en vivo el 6 de septiembre a las 8 pm EST. en el Staples Center en Los Angeles. Rihanna tiene dos chances de llevarse dos premios a casa, está nominada por Video of The Year por su video «We found Love» y su dueto con Drizzy en «Take Care», también está en la categoría Best Female Video, Best Pop Video  y quizá tenga suerte en Best Choreography y Best Visual Effects. Las nominaciones de Drake incluyen Best Hip Hop Video y Best Male Video, también Best Art Direction y Best Cinematography. Los fans pueden ya votar comenzando hoy 31 de  Julio a las 6 am EST, en las categorias Video of The Year, Best New Artist y más. Denle un vistazo a los nominados a continuación: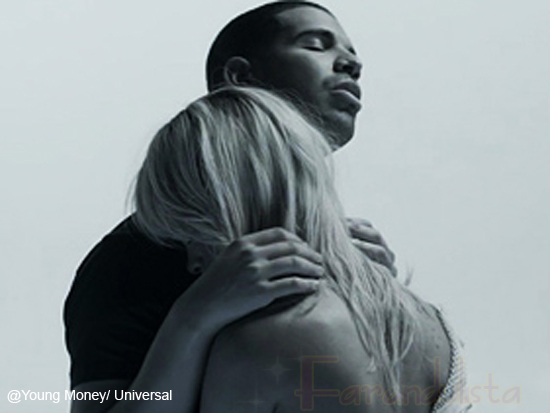 httpv://youtu.be/-zzP29emgpg
VIDEO: Drake - Take Care Feat. Rihanna
—————————————————————–
LISTA DE NOMINADOS A LOS MTV VIDEO MUSIC AWARDS 2012
(((Cada una de las categorías te lleva al sitio de MTV para que votes!!!))) GO!!!
Katy Perry, «Wide Awake»
Gotye, «Somebody That I Used To Know»
Rihanna, «We Found Love»
Drake feat. Rihanna, «Take Care»
M.I.A., «Bad Girls»
Fun. feat. Janelle Monae, «We Are Young»
Carly Rae Jepsen, «Call Me Maybe»
Frank Ocean, «Swim Good»
One Direction, «What Makes You Beautiful»
The Wanted, «Glad You Came»
Childish Gambino, «Heartbeat»
Drake feat. Lil Wayne, «HYFR»
Kanye West feat. Pusha T, Big Sean & 2 Chainz, «Mercy»
Watch the Throne, «Paris»
Nicki Minaj feat. 2 Chainz, «Beez in the Trap»
Justin Bieber, «Boyfriend»
Frank Ocean, «Swim Good»
Drake feat. Rihanna, «Take Care»
Chris Brown, «Turn Up the Music»
Usher, «Climax»
Rihanna, «We Found Love»
Katy Perry, «Part of Me»
Beyoncé, «Love on Top»
Nicki Minaj, «Starships»
Selena Gomez & The Scene, «Love You Like a Love Song»
One Direction, «What Makes You Beautiful»
Fun. feat. Janelle Monae, «We Are Young»
Rihanna, «We Found Love»
Justin Bieber, «Boyfriend»
Maroon 5 feat. Wiz Khalifa, «Payphone»
Coldplay, «Paradise»
The Black Keys, «Lonely Boy»
Linkin Park, «BURN IT DOWN»
Jack White, «Sixteen Saltines»
Imagine Dragons, «It's Time»
Best Electronic Dance Music Video
Duck Sauce, «Big Bad Wolf»
Calvin Harris, «Feel So Close»
Skrillex, «First of the Year (Equinox)»
Martin Solveig, «The Night Out»
Avicii, «Le7els»
Demi Lovato, «Skyscraper»
Rise Against, «Ballad of Hollis Brown»
Kelly Clarkson, «Dark Side»
Gym Class Heroes, «The Fighter»
K'Naan feat. Nelly Furtado, «Is Anybody Out There?»
Lil Wayne, «How to Love»
Katy Perry, «Wide Awake»
Drake feat. Rihanna, «Take Care»
Lana Del Rey, «Born to Die»
Regina Spektor, «All the Rowboats»
Of Monsters & Men, «Little Talks»
Chris Brown, «Turn Up the Music»
Rihanna, «Where Have You Been»
Beyoncé, «Countdown»
Avicii, «Le7els»
Jennifer Lopez f/Pitbull, «Dance Again»
M.I.A., «Bad Girls»
Adele, «Someone Like You»
Drake feat. Rihanna, «Take Care»
Coldplay feat. Rihanna, «Princess of China»
Lana Del Rey, «Born to Die»
M.I.A., «Bad Girls»
Duck Sauce, «Big Bad Wolf»
Coldplay feat. Rihanna, «Princess of China»
Frank Ocean, «Swim Good»
Watch the Throne, «Otis»
Beyoncé, «Countdown»
A$AP Rocky, «Goldie»
Gotye, «Somebody That I Used to Know»
Watch the Throne, «Paris»
Kanye West feat. Pusha T, Big Sean and 2 Chainz, «Mercy»
Katy Perry, «Wide Awake»
Rihanna, «Where Have You Been»
David Guetta feat. Nicki Minaj, «Turn Me On»
Linkin Park, «BURN IT DOWN»
Skrillex, «First of the Year (Equinox)»