Katy Perry rechaza $20 millones en American Idol
The money wasn't the issue!!! Katy Perry rechazó la oferta de $20 millones de dolaretos para ser juez de American idol. No está interesada! Fuentes cercanas a a Idol dijeron que el show ha perseguido muchísimo a Katy para que sea Juez y firme el contrato por un año. De acuerdo a las fuentes, la oferta comenzó en $18 millones, luego la subieron a $20 millones… what!? Se dice que Katy fue muy clara, no está interesada y el dinero no es el problema (I see!!). Fuentes comentaron a TMZ que ella cree que esto no sería un buen paso en su carrera. Geeez!! Maraya debe estar que explota!!! LMAO!!! 18 millones y luego le suben la oferta a 20 millones?? WTF? Estan desesperados!!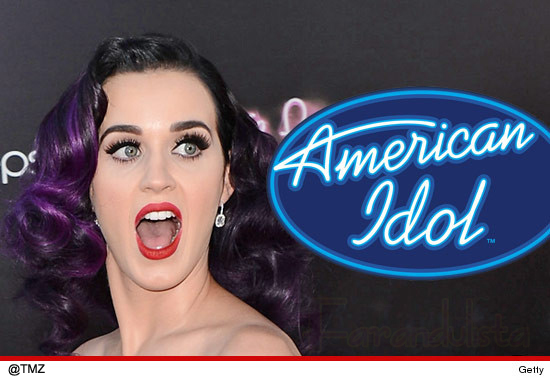 Aaah... Not interested! 
Katy Perry rechaza la oferta de $20 millones para ser Juez de American idol