Evan Rachel Wood saliendo con Katherine Moennig
Evan Rachel Wood se ha recuperado rápidamente de la separación de su esposo Jamie Bell, la actriz de 27 años está saliendo con la también actriz, Katherine Moennig. Una fuente dijo a E! News que las actrices han estado saliendo por al menos dos meses. "Ellas se gustan mucho. Parece algo que durará un tiempo."
Evan Rachel Wood protagonizó The Wrestler y True Blood, Katherine Moennig protagonizó The L Word y actualmente aparece en 'Ray Donovan'. Se reportó que las chicas fueron vistas de la mano en el Hammer Museum's 12th Annual Gala at the Garden la semana pasada. Ambas llegaron por separado a la gala.
Wood sorprendió en el 2011 cuando reveló que era bisexual en una entrevista con Esquire. Este nuevo romance viene a más de cuatro meses de que se reveló que ella y Bell se habían separado. La pareja tiene un hijo de 1 año. Ellos se conocieron en el set del vídeo musical de Green Day "Wake Me Up When September Ends" y salieron por unos dos años. Anyways, la chica ya tiene nueva pareja… Katherine parece un rockero lindo. Good Luck!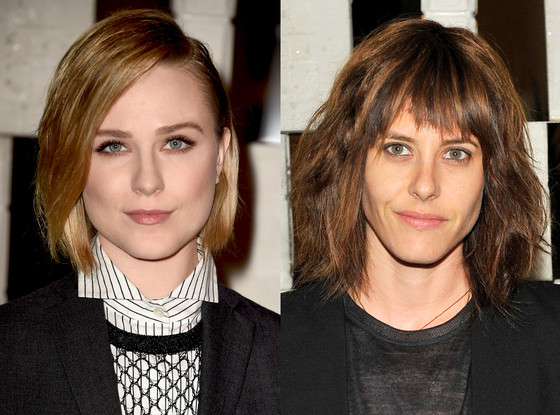 Evan Rachel Wood saliendo con Katherine Moennig
E!