Ya se conocen los nominados a los Emmy 2016. Anthony Anderson de la serie Black-ish" y Lauren Graham de "Gilmore Girls: A year in the life" de Netflix, fueron los encargados de revelar los nombres de los nominados a lo mejor de la televisión de este año en los Emmy Awards.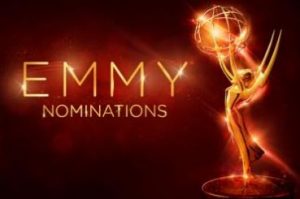 Los nominados de diferentes programas de televisión son anunciados en más de 25 categorías. Para ser elegido, un programa debe estar al aire en el primetime entre el 1 de junio del 2015 y mayo 31, 2016. Logros en actuación, dirección y guiones serán reconocidos junto a los dramas, comedias y miniseries mas destacadas.
Jimmy Kimmel será el animador de los Emmys que serán transmitidos en vivo por ABC el 18 de septiembre.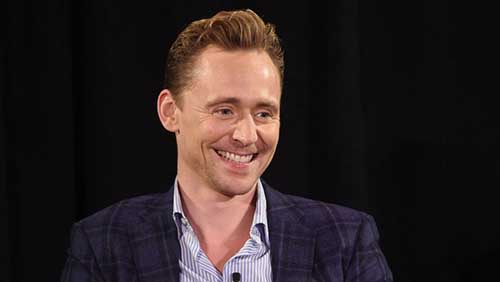 Tom Hiddleston obtuvo su primera nominación al Emmy por su trabajo en "The Nigh Manager", y dijoa THR sentirse fantástico.
"No tenia ninguna expectativa y de repente el teléfono empezó a sonar hace un par de horas. Esto es la más maravillosa sorpresa, y honestamente lo más emocionante sobre eso que se siente como una afirmación extraordinaria y conmovedora para todo el equipo que trabajó en The Night Manager. Hacer TNM fue el trabajo en equipo más satisfactorio, y estoy muy orgulloso de todos."
Of course, no pudieron evitar preguntarle a Tom por su romance con Taylor Swift y ese rumor que afirma que todo es una treta publicitaria.
"La verdad es que Taylor Swift y yo estamos juntos y somos felices, Gracias por preguntar."

"Esa es la verdad. No es un truco publicitario."
LOL! Realmente tenia que explicarlo?
Game of Thrones obtuvo 23 nominaciones, entre ellas mejor Drama.
Anyway, a continuación parte de la lista de nominados para los Emmy 2016.
DRAMA DESTACADO – OUTSTANDING DRAMA
The Americans
Better Call Saul
Downton Abbey
Game Of Thrones
Homeland
House Of Cards
Mr. Robot
ACTOR PRINCIPAL, DRAMA – LEAD ACTOR, DRAMA
Kyle Chandler, Bloodlines
Rami Malek, Mr Robot
Bob Odenkirk, Better Call Saul
Matthew Rhys, The Americans
Liev Schreiber, Ray Donovan
Kevin Spacey, House of Cards
ACTRIZ PRINCIPAL, DRAMA – LEAD ACTRESS, DRAMA
Claire Danes, Homeland
Viola Davis, How To Get Away With Murder
Taraji P Henson, Empire
Tatiana Maslany, Orphan Black
Keri Russell, The Americans,
Robin Wright, House of Cards
ACTOR DE REPARTO, DRAMA – SUPPORTING ACTOR, DRAMA
Jonathan Banks, Better Call Saul
Ben Mendelsohn, Bloodline
Peter Dinklage, Game Of Thrones
Kit Harrington, Game Of Thrones
Michael Kelly, House Of Cards
Jon Voight, Ray Donovan
ACTRIZ DE REPARTO, DRAMA – SUPPORTING ACTRESS, DRAMA
Maggie Smith, Downton Abbey
Lena Headey, Game of Thrones
Emilia Clarke, Game of Thrones
Maisie Williams, Game of Thrones
Maura Tierney, The Affair
ACTOR INVITADO, DRAMA – GUEST ACTOR, DRAMA
Max von Sydow, Game of Thrones
Michael J. Fox, The Good Wife
Reg E. Cathey, House Of Cards
Mahershala Ali, House Of Cards
Hank Azaria, Ray Donovan
ACTRIZ INVITADA, DRAMA – GUEST ACTRESS, DRAMA
Margo Martindale, The Americans
Carrie Preston, The Good Wife
Laurie Metcalf, Horace And Pete
Ellyn Burstyn, House of Cards
Molly Parker, House Of Cards
Allison Janney, Masters Of Sex
WRITING, DRAMA
The Americans
Downton Abbey
Game Of Thrones
The Good Wife
Mr. Robot
UnReal
MEJOR COMEDIA – OUTSTANDING COMEDY
Blackish
Master Of None
Unbreakable Kimmy Schmitt
Veep
ACTOR PRINCIPAL, COMEDIA – LEAD ACTOR, COMEDY
Anthony Anderson, black-ish
Aziz Ansari, Masters of None
Will Forte, The Last Man on Earth
William H Macy, Shameless
Thomas Middleditch, Silicon Valley
Jeffrey Tambor, Transparent
ACTRIZ PRINCIPAL, COMEDIA – LEAD ACTRESS, COMEDY
Ellie Kemper, Unbreakable Kimmy Schmidt
Julia Louis-Dreyfus, Veep
Laurie Metcalfe, Getting On
Tracee Ellis Ross, black-ish
Amy Schumer, Inside Amy Schumer
Lily Tomlin, Grace and Frankie
ACTOR DE REPARTO, COMEDIA – SUPPORTING ACTOR, COMEDY
Louie Anderson, Baskets
Andre Braugher, Brooklyn Nine-Nine
Keegan-Michael Key
Ty Burrell, Modern Family
Tituss Burgess, Unbreakable Kimmy Schmidt
Tony Hale, Veep
ACTRIZ DE REPARTO, COMEDIA – SUPPORTING ACTRESS, COMEDY
Niecy Nash, Getting On
Kate McKinnon, SNL
Gaby Hoffmann, Transparent
Allison Janney, Mom
Judith Light, Transparent
Anna Chlumsky, Veep
ACTOR INVITADO, COMEDIA – GUEST ACTOR, COMEDY
Bob Newhart, The Big Bang Theory
Tracy Morgan, SNL
Larry David, SNL
Badley Whitford, Transparent
Martin Mull, Veep
Peter MacNichol, Veep
ACTRIZ INVITADO, COMEDIA – GUEST ACTRESS, COMEDY
Tina Fey and Amy Poehler, Saturday Night Live
Melissa McCarthy, Saturday Night Live
Amy Schumer, Saturday Night Live
Christine Baranski, The Big Bang Theory
Laurie Metcalf, The Big Bang Theory
Melora Hardin, Transparent
MEJOR PELÍCULA O ESPECIAL – OUTSTANDING MOVIE OR SPECIAL
A Very Murray Christmas
All the Way
Confirmation
Luther
Sherlock: The Abominable Bride
MEJOR SERIE CORTA – OUTSTANDING LIMITED SERIES
American Crime
Fargo
The Night Manager
The People v. OJ Simpson
Roots
ACTRIZ PRINCIPAL, SERIE CORTA, PELÍCULA O ESPECIAL – LEAD ACTRESS, LIMITED SERIES, MOVIE OR SPECIAL
Kristen Dunst, Fargo
Felicity Huffman, American Crime
Audra McDonald, Billie Holiday: Lady Day at Emerson's Bar & Grill
Sarah Paulson, The People v. O.J. Simpson: American Crime Story
Lili Taylor, American Crime
Kerry Washington, Confirmation
ACTOR PRINCIPAL, SERIE CORTA, PELÍCULA O ESPECIALLEAD ACTOR, LIMITED SERIES, MOVIE OR SPECIAL
Bryan Cranston, All The Way
Benedict Cumberbatch, Sherlock: The Abominable Bride
Ibris Alba, Luther
Cuba Gooding Jr, The People v. O.J. Simpson: American Crime Story
Tom Hiddleston, The Night Manager
Courtney B. Vance, The People V OJ Simpson
ACTRIZ DE REPARTO, SERIE CORTA, PELÍCULA O ESPECIAL – SUPPORTING ACTOR, LIMITED SERIES, MOVIE OR SPECIAL
Jesse Plemmons, Fargo
Bokeem Woodbine, Fargo
Hugh Laurie, The Night Manager
Sterling K. Brown, The People v. O.J. Simpson: American Crime Story
David Schwimmer, The People v. O.J. Simpson: American Crime Story
John Travolta, The People v. O.J. Simpson: American Crime Story
ACTOR DE REPARTO, SERIE CORTA, PELÍCULA O ESPECIALSUPPORTING ACTRESS, LIMITED SERIES, MOVIE OR SPECIAL
Niecy Nash, Getting On
Allison Janney, Mom
Kate McKinnon, SNL
Judith Light, Transparent
Gabby Hoffmann, Transparent
Anna Chlumsky, Veep
OUTSTANDING VARIETY SKETCH SERIES
Documentary Now!
Drunk History
Inside Amy Schumer
Key & Peele
Portlandia
SNL
MEJOR PROGRAMA DE VARIEDADES – OUTSTANDING VARIETY TALK SERIES
Comedians In Cars Getting Coffee
Jimmy Kimmel Live
Last Week Tonight with John Oliver
The Late Late Show with James Corden
Real Time With Bill Maher
The Tonight Show With Jimmy Fallon
MEJOR COMPETENCIA DE REALITY – REALITY COMPETITION
The Amazing Race
American Ninja Warrior
Dancing With the Stars
Project Runway
Top Chef
The Voice
Pueden leer la lista completa aquí