Selena Gomez Met Gala 2017 – Bella, Gigi, Cara
Selena Gomez fue al MET Gala 2017 con su novio The Weeknd y Bella Hadid entró justo detrás de ellos!! DRAMA!!! LOL!
La cantante y actriz se presentó con este vestido rosa paliducho de Coach – marca de la cual es embajadora. Meh! Su cabello… Oh pero que rápido le "creció"… esas puntas necesitan Pantene, porque mucha plancha y secador. No es buena publicidad, ok?  Por cierto, dicen que Selena le dijo "I Love You" a The Weekend en el evento justo antes de que entrara Yolanda Foster, la madre de Bella, la ex de The Weeknd… HA! Of course, en E! de donde viene el reporte, no podían dejar el DRAMA! Pero Easy! No se encontraron de frente ni interactuaron.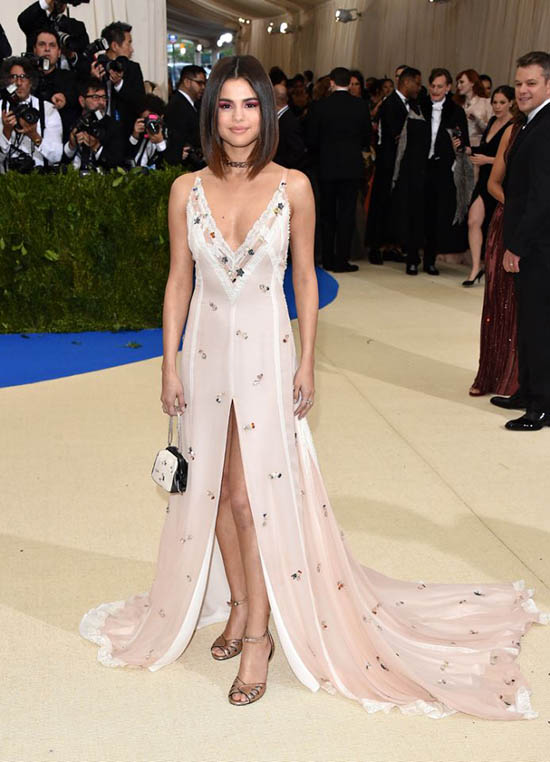 Aquí está Selena con su vestido rosa paliducho light pink de Coach y esas sandalias parecen de cuero viejo… de la abuelita Ultra FUG! Quién la maquilló? I don't know! Los ojos rojos de tanto llorar por Hannah el éxito de su serie. Matt Damon atrás, mirando y sonriendo…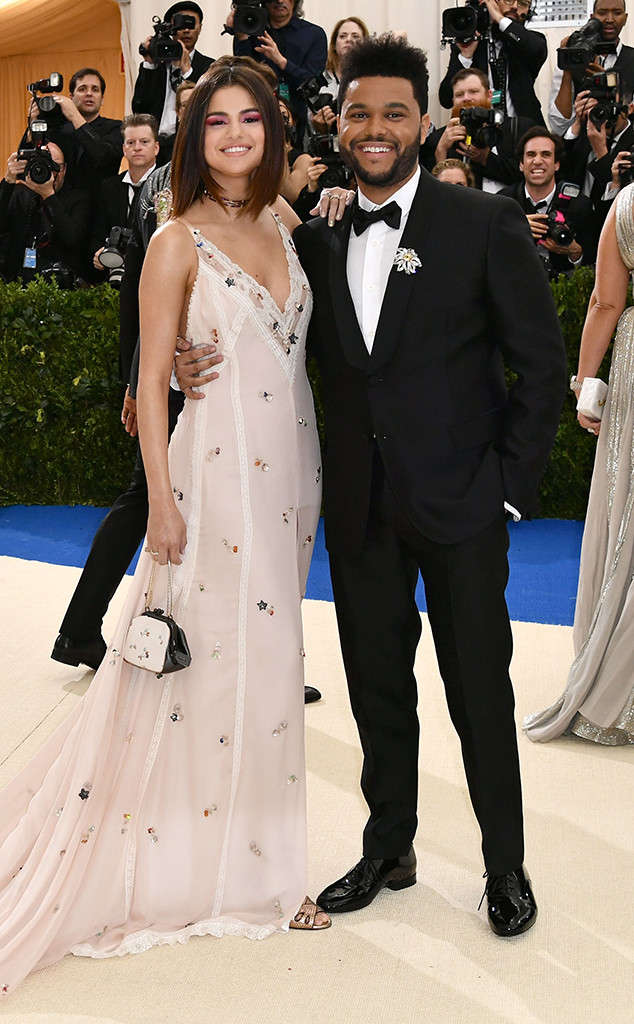 Selena y The Weekend muy felices en el evento.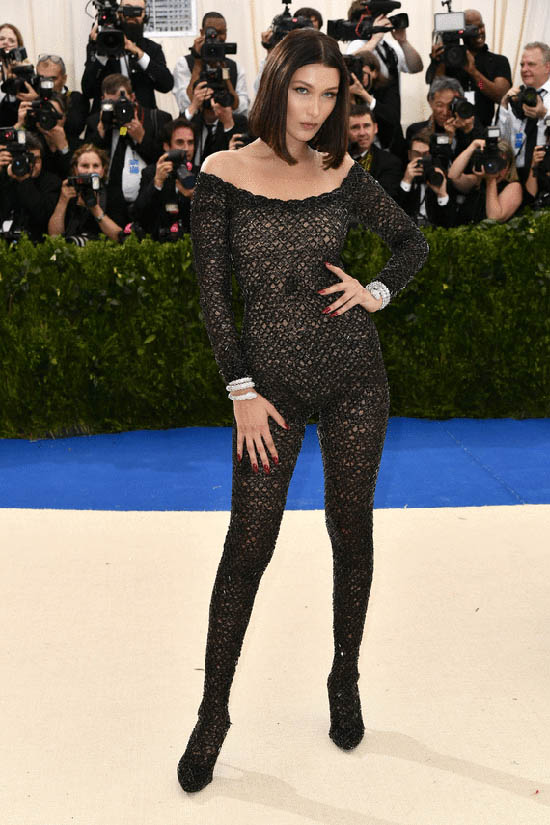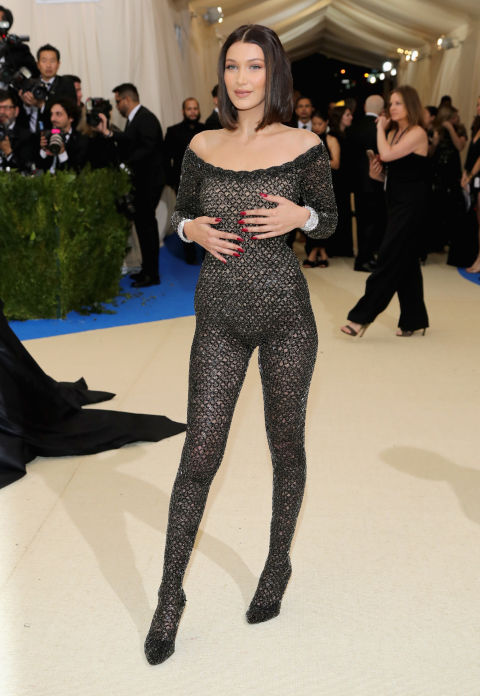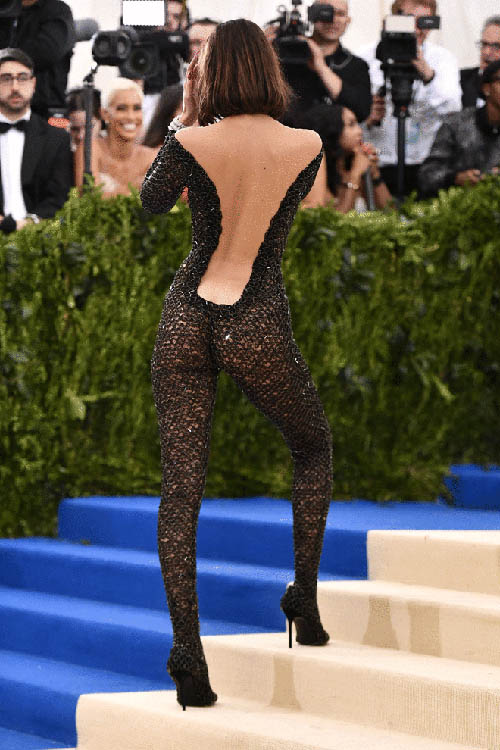 Bella Hadid con este traje completo ajustado de Alexander Wang transparente que se lo cosieron al cuerpo. Sorry… parece lagartija. Ah, ella entró justo detrás de su ex The Weeknd y Selena. Y lo reportan como Bella redefine revenge body… mostrando su cuerpo para que el tipo vea lo que se pierde… HA!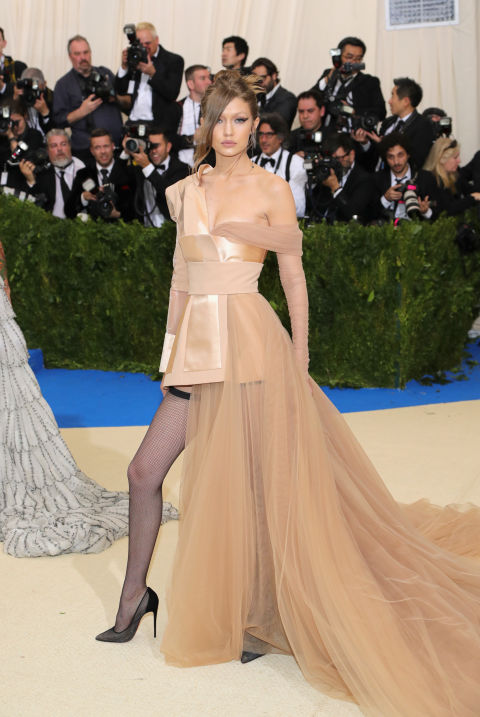 Gigi Hadid fue vestida por Tommy Hilfiger. Si no fuese por el corte del vestido para que "saque la pierna" … me gustaba… Ella se ve hermosa.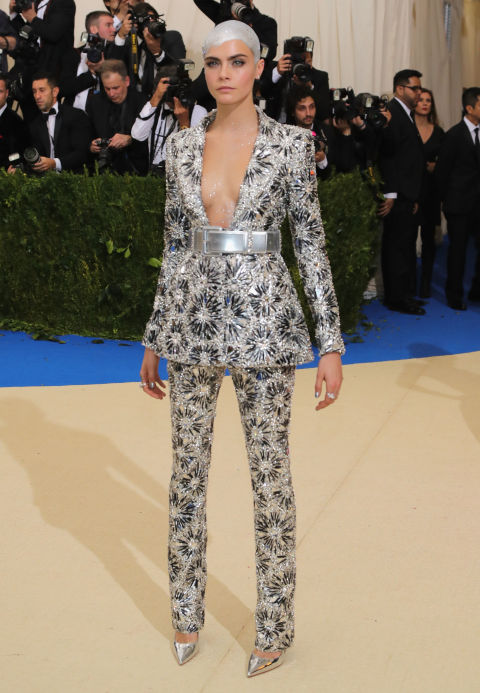 Cara Delevigne fue con este atuendo Chanel… I like it!