Por qué termina Keeping Up With The Kardashians?
Why? Why? Esa es la pregunta que se hacen millones de fans, Por qué termina Keeping Up With The Kardashians?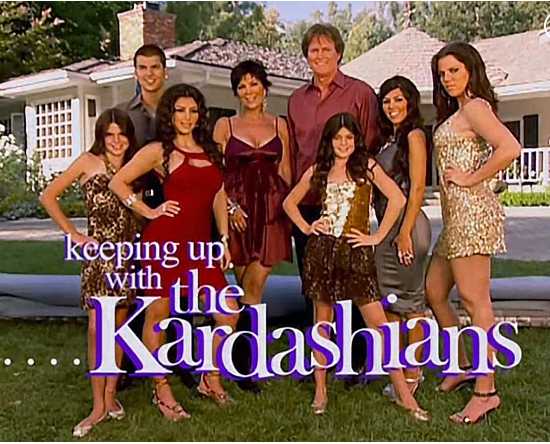 Como ya saben, Kim Kardashian anunció el fin de su reality show KUWTK en su Instagram este martes, agradeciendo a sus fans y revelando que la familia decidió no seguir filmando el reality de E!
Pero algo que no dijo es el motivo de esta decisión, según Pagesix, la familia decidió ya no filmar su famoso y rentable reality show porque están cansados después de 20 temporadas. Fuentes dijeron que la familia prefiere terminarlo con 'broche de oro'. HA! Well… Eso… es discutible, right?
Las Kardashian-Jenner firmaron con E! un trato de $150 millones de dolaretos en 2017 para extender Keeping Up With The Kardashians por otras cinco temporadas, llevándolas hasta la temporada 20.
Dicen que la salud mental de Kanye West no tuvo nada que ver con la decisión de dejar de filmar y salir del aire. Los problemas recientes de Kanye con su trastorno bipolar hizo que su esposa Kim saliera en su defensa mientras él trabajaba en mejorar, dice el reporte.
"Keeping Up With The Kardashians" sacó 12 spin-off, incluyendo "Kourtney & Kim Take New York," "Khloé & Lamar," "Kourtney & Khloé Take Miami," "Rob & Chyna," "I Am Cait" y "Life With Kylie."
La temporada final de KUWTK será por E! (obviously) en 2021.
So, Por qué termina Keeping Up With The Kardashians? Dicen que ellos están cansados tras 20 temporadas. Well… también podría ser que los ratings ya no son tan buenos y la gente perdió interés… además muestran más en sus redes que en un reality tv que de paso es filmado y sale meses después.
Todo lo que soltó Kanye fue muy hiriente y revelador, realmente en medio de su crisis dejó ver lo que piensa de todo lo que ha pasado en la familia y la opinión que tiene de cada uno.
Y ya hablando superficialmente, honestly, imaginen tener cámaras todo el tiempo encima, tener que estar toda maquillada, fajada y peinada 24/7… y ellas que se editan hasta el alma… EXHAUSTING!