---
Paris está demandando a la web que tiene artículos personales como fotos, videos de ella desnuda y otras pertenencias, en una tentativa de que cierre. Los visitantes de ParisExposed.com pagan por ver videos caseros, documentos, fotos, videos lascivos, notas de su diario y otras pertenencias de la heredera. Los artículos fueron subastados por la compañía de almacenaje alegando que no se cancelaban los honorarios de hacia 2 años, Paris responde que se suponía que la compañía de mudanza cancelaba esto. Paris Hilton is suing the website that has published naked photos of her, in an attempt to shut it down. Visitors to ParisExposed.Com are able to pay to view raunchy snaps, home videos, diary entries and pictures of the heiress' passport and personal belongings, obtained from a storage container. The items were sold at auction by the storage firm, who claimed its fees hadn't been paid for two years – but Hilton alleges a removal company was supposed to pay.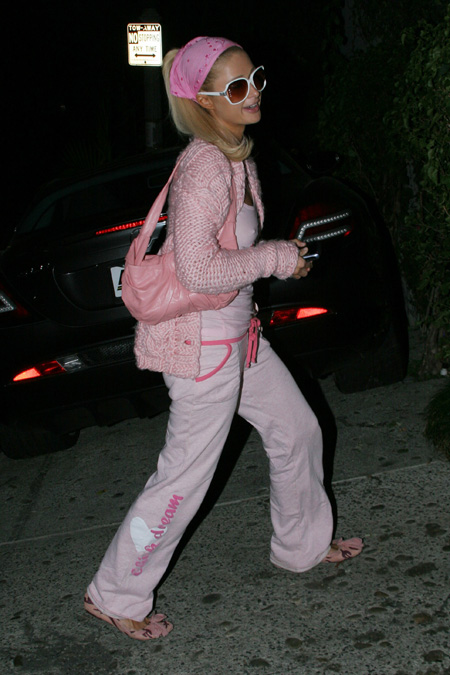 La sorprendida y aturdida chica alega que esas pertencias fueron dejadas en la compañía de almacenaje, luego que ella y su hermana Nicky se mudaran de a casa que había sido robada. The "shocked and surprised" 25-year-old claims the belongings were put into storage in 2005 after she and sister Nicky moved out of a house that had been burgled.
Estoy horrorizada de saber que la gente explota mis pertenencias personales y las de mi hermana en beneficio comercial. I was appalled to learn that people are exploiting me and my sisters' private personal belongings for commercial gain
Paris solicita el cierre del website por estas razones: invasión de privacidad, estar expuesta a que le roben su identidad y a que le acechen y acosen. Ella ha introducido un registro de derecho de autor por tres escritos que le pertenecen, y acusa al site de violar los derechos de autor. La demanda alega que los artículos fueron comprados por Nabil y Nabila Haniss en $ 2.775 y vendidos a Bardia Persa por 10 millones de dólares. Hilton is calling for the closure of the website on the grounds it invades her privacy and exposes her and Nicky to people who could "to steal my identity, or even worse, to harass or stalk me." She has filed copyright registrations for three writings among her belongings, and accuses the website of copyright infringement.The lawsuit alleges the items were bought by Nabil and Nabila Haniss for $2,775 and sold to Bardia Persa for $10 million.
---
---
---
Published on: Martes, Enero 30th, 2007 at 11:12 -- By farandulista