Jennifer Lopez anuncia su embarazo en Miami
Jennifer Lopez ha anunciado finalmente que está embarazada! El miércoles en la noche, Jlo le dijo al público, de su concierto en South Florida, que ella y su esposo Marc Anthony estaban esperando un bebé, luego de eso Marc besó su "barriguita". El diseñador Roberto Cavalli ya había confirmado, sin querer, el estado de Lopez en Octubre. Cavalli le dijo a People Magazine, que Jennifer Lopez para este momento, estaba solicitando prendas "especiales" porque está esperando un bebé. Y es complicado porque cada semana se está poniendo más enorme, dijo el diseñador. Ya sabíamos que estaba embarazada, pero es lindo que lo dijera al público, no creen? Awwww… Jennifer Lopez told told to South Florida crowd Wednesday night that she and her hubby Marc Anthony are expecting a baby. After her announcement , Marc kissed Jlo's belly. Awww so cute! Designer Roberto Cavalli confirmed, inadvertenly, that Jennifer was pregger in October. Cavalli told People magazine that Jennifer Lopez requests something very special because she's waiting for the baby. Uuups!! "It's complicated because every week she's getting bigger" said the designer.
"Marc and I are expecting," Lopez told the crowd in Miami.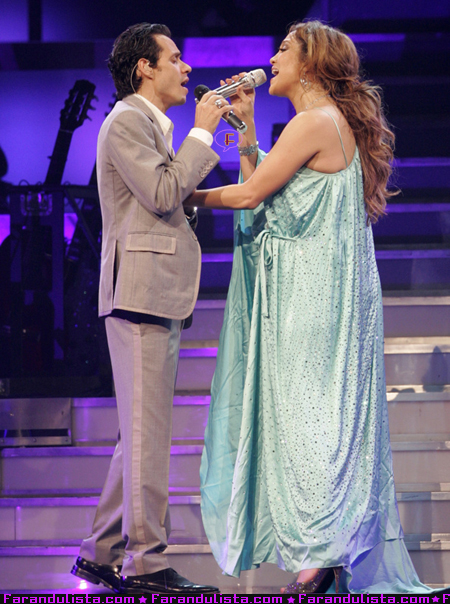 [tags]Jennifer+Lopez, Marc+Anthony, Miami, fotos[/tags]
[bgs]Jennifer Lopez, Marc Anthony, fotos[/bgs]