Golden Globe Awards - Angelina Jolie
Anoche la Entrega de los Golden Globe estuvo genial. Lo vi un rato por E! alternando con Warner... Cuando Angelina y Brad llegaron (esto lo vi en Warner) La idiota que estaba entrevistándolos, los presenta y dice: Brad Pitt y su... Jajajajaja iba a decir esposa! - dice la tipa. La Angelina se la iba a tragar con la mirada... Qué creía la estúpida?- Que iba a humillar a Angie? Por eso Angelina tenía esa cara de Perro bravo, y al parecer al imbécil de Ryan Seacrest de E! lo trató malísimo... (eso no lo vi, lo leí) En fin, las fotos...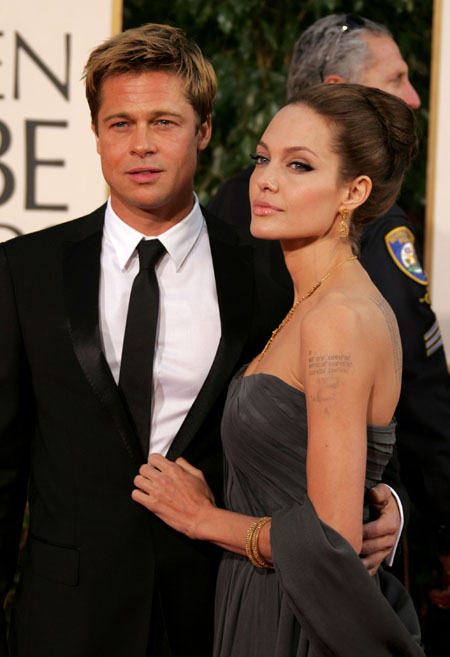 Angie tuvo esa misma cara en toda la Alfombra Roja, estaba como predispuesta...
The same face in all Red Carpet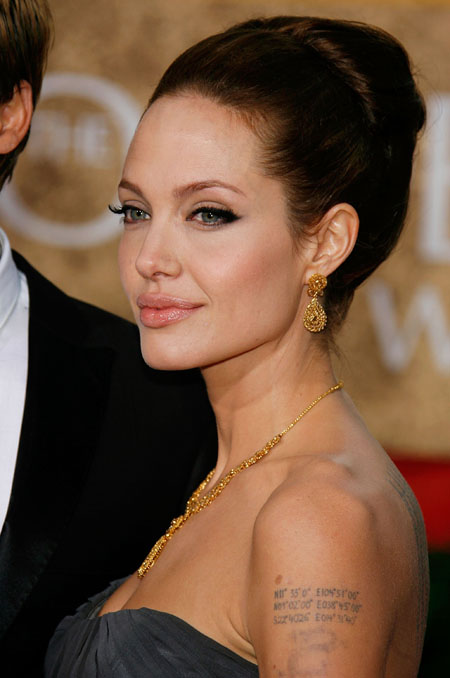 De verdad la tipa es linda, mira que sólo tiene labial y mascara, se ve hermosa.
She`s really beautiful, She wears minimal make-up, only mascara and soft lipcolor... and looks amazing!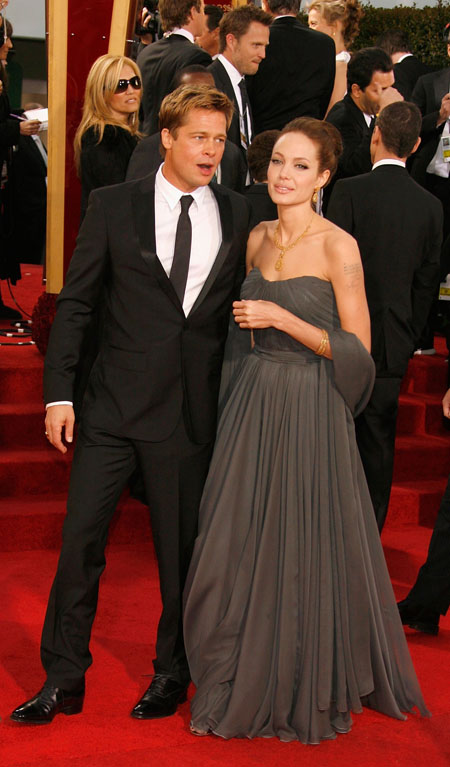 El color del vestido no me agrada mucho, sin embargo creo que Angie lucía muy bien.
I don`t like  dress color, but She looks nice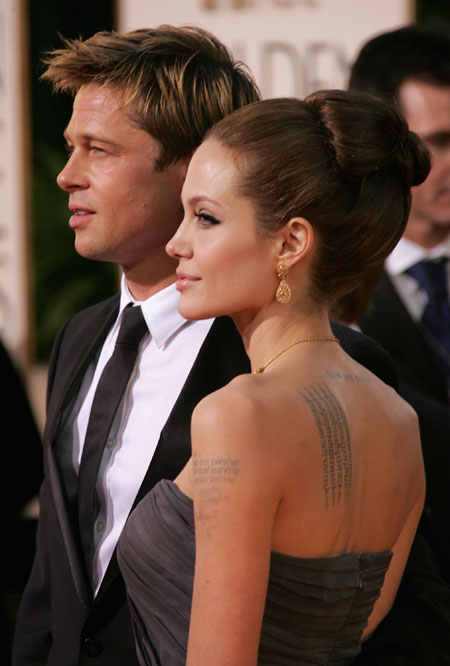 Mmmm... sus bracitos, parecen de niña de Somalia...
Oooh gosh, her arms... she`s like a somali girl