Cameron Diaz tiene nuevo Novio
Al parecer Cameron está saliendo con Kelly Slater (el campeón de Surf, que salía en Baywatch) Han pasado mucho tiempo juntos, tienen clases particulares de Surf, se han visto cenando y ella se está quedando en su casa (ooooh!) Quizá Cam está dejando atrás su pasado con Justin... Move on! They say Cameron Diaz and Surf Champion Kelly Slater are dating. The couple have been spending a lot of time together. They hit various golf courses and restaurants on the island ... and that Diaz is shacking up at Slater's island home.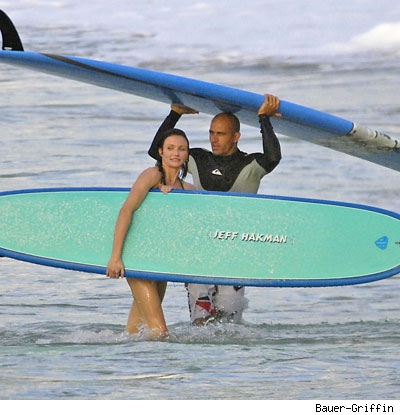 Cameron Diaz ha tenido toda la atención del campeón de Surf Kelly Slater durante la sesión privada de surf en Hawaii esta semana. De hecho el Dios de las olas apenas podía quitar su vista de Cameron y de las olas de la Costa Norte de Oahu. Cameron Diaz got a whole lot of personal attention from surf champion Kelly Slater during a private surf lesson in Hawaii this week. In fact, the surf god could barely take his eyes off Diaz as the pair shredded waves on the North Shore of Oahu.