Fergie y Josh Duhamel se casan
Al parecer Josh Duhamel y Fergie ( Black Eyed Peas) están comprometidos. Ella quiere mantener esto en secreto y siempre guarda el anillo de compromiso en su bolso cuando está en público. La proposición, según cuenta un amigo, se la hizo Josh durante las navidades. Fergie no quiere decir nada hasta que se fije la fecha. La pareja desea una gran boda en el próximo verano. Josh Duhamel and Fergie (Black Eyed Peas) are engaged. Fergie is said to be keeping the sparkler in her hand bag whenever she goes out in public. The proposition, a friend tells, was in Christmas. Fergie doesn't want to say anything until they have decided on a wedding date. The couple wishes a great wedding  next summer.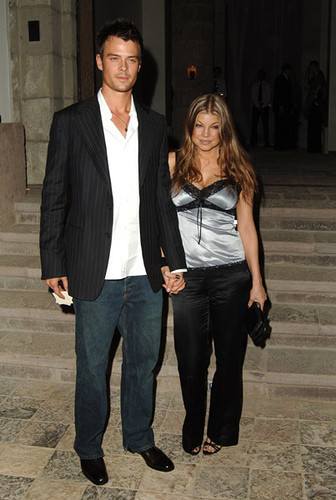 El representante de Josh ha negado este compromiso (por supuesto!) Definitivamente el chico está ciego. Josh's rep has denied that the pair are engaged (of course!) He`s  blind!