Daniel Radcliffe defiende desnudo en Equus
Daniel Radcliffe (Harry Potter) ha defendido sus escenas de desnudo en la Obra Equus. Afirmando que sería muy poco profesional salir tapado cuando el personaje de la obra de Peter Shaffer (1973) así lo requere. Daniel admite haber ido al gimnasio a tonificarse para salir sin nada de ropa en la obra. Daniel Radcliffe has defended his decision to appear nude on the London stage, insisting his role in a revival of Peter Shaffer's 1973 play Equus would be "rubbish" if he didn't bare all. The 17-year-old actor admits he hit the gym to tone up for the revealing role, but he insists he has no problem appearing nude on stage if it helps his performance.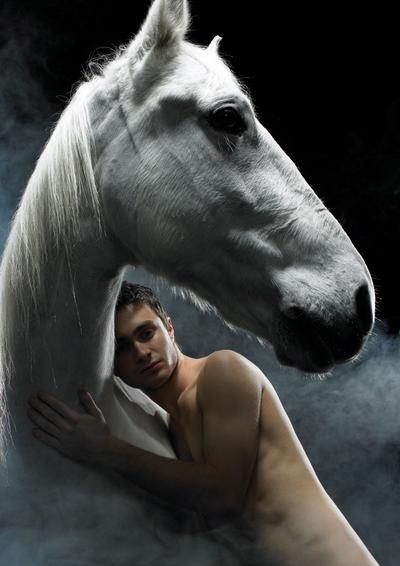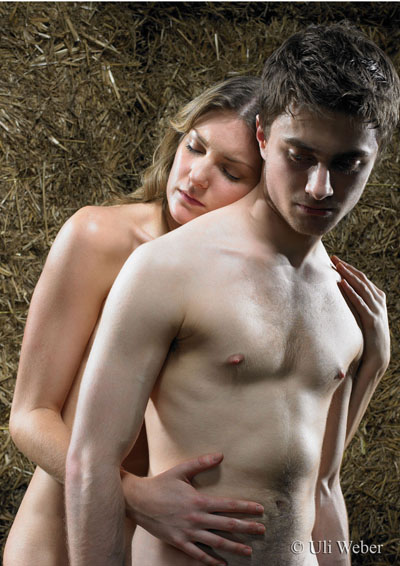 Yo me siento cómodo con esto. Equus es una icono del teatro. La escena de desnudo es parte de esto. Yo no puedo hacerla con los pantalones puestos. Sería ridículo. Hemos hecho la escneca una par de veces en ensayos. No siento temor alguno por ello. No tengo por qué detenerme si lo exige la obra. La clave de una actuación seria, es desprenderse de tus inhibiciones, para ser libre y sin temores. Me siento bien con mi cuerpo. No totalmente claro, nadie a mi edad lo está, pero he ido al gimnasio para asegurarme. Y muchos de los actores que admiro, como Gary Oldman, se han desnudado. I'm fine about it. Equus is an iconic play. The nude scene is part of it. I can't do it with my pants on. That would be rubbish. We've done the scene a couple of times in rehearsal. I had no particular qualms. There's nothing that would stop me getting my kit off if that's what the work demands. The key to serious acting is to lose your inhibitions, to become free and fearless. I feel OK about my body. Not totally, of course, but no one my age does…but I've gone to the gym to make sure. And many of the actors I admire, like Gary Oldman, have gone naked.