Los Padres de Britney tratan de ayudarla
Muchos se preguntan,  Dónde están los Padres de Britney?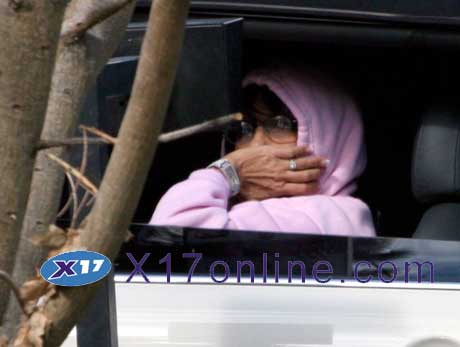 Jamie Spears, la madre de Brit, le dijo a Fox News, que l
os problemas que ella (Britney) está enfrentando no son lo que otras personas piensan.
Jamie Spears tells Fox News the problems she is facing are "not about what other people think."
El papá de Britney, Jamie ha hablado sobre los recientes problemas de su hija, refiriéndose a ella como una "pequeña niña  enferma". El padre de la Brit quien también ha buscado ayuda en rehabilitación como Spears, fue visto con su hija cuando ella ingresó por primera vez en Promises Treatment Center en Malibu, California el dia Martes. Britney Spears' father Jamie has spoken out about his daughter's recent troubles, calling her "a sick little girl." Spears' father, who, like the singer, has also sought rehab help, was seen with his daughter when she initially checked into the Promises Treatment Center in Malibu, California on Tuesday.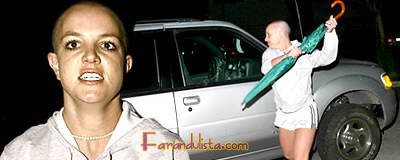 Aquí Britney enfurece porque no podía ver a sus hijos que estaban la casa de K-Fed, y los paps cubrían todo cuanto ella hacía. Brit no pudo entrar, nadie le abrió la puerta. Finalmente, pagó su rabia con los Paps
Britney fue vista cenando con su padre el Lunes cuando él le pedía por favor buscara ayuda profesional. Él ha declara do que ambos, él como la madre de Britney están muy preocupados por su hija, añadiendo que ella es solo una "pequeña niña enferma". Estamos tratando de cuidar de ella, expresó. Britney was spotted having dinner with her father on Sunday, when he reportedly pleaded with her to get professional help. He says that he and Spears' mother are "concerned about our daughter," adding the troubled pop star is "a sick little girl." He says, "We're just trying to take care of her."
Se dice que hay una especie de conspiración, entre K-Fed y Lynn, la madre de Britney. Quienes quieren mantener a los niños, Sean Preston y Jayden lejos de la cantante para que ella entre en Rehabilitación. Rumors had the two (K- Fed and Lynn Spears) conspiring to get the kids away from Brit and to get her back into rehab.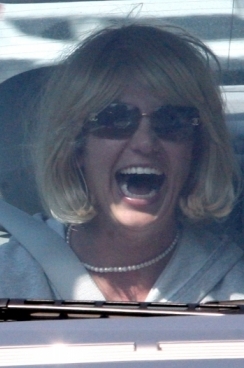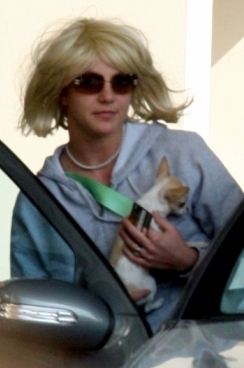 Ella necesita ayuda y rápido. Todos esos arranques de locura e ira que le dan son típicos de alguien que anda en drogas o que perdió la razón. She needs help and now! She looks like a crazy person maybe she uses drugs or something…