Liam, el Bebito de Tori Spelling - Us Weekly
Tori Spelling ha presentado a su bebito Liam, en la Revista Us Weekly. Las fotos están super tiernas y ella se ve muy bien. Tori and her beautiful family appear in Us Weekly. Baby Liam is cute, identical to his father Dean. Awww the pics are so cute and Tori looks great!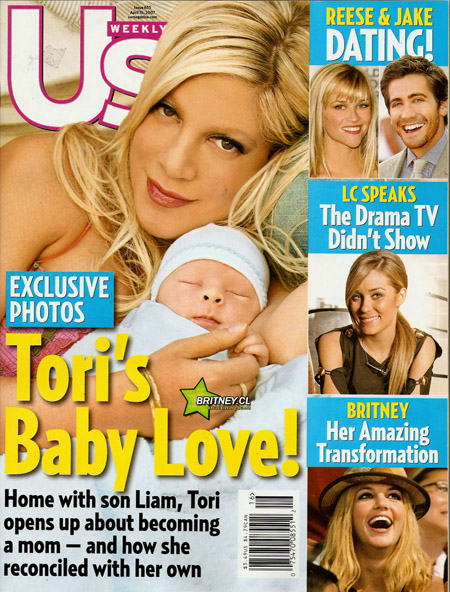 ontd
Awww... el bebito es idéntico a su papá.  Tori se ve muy linda, yo sé que ella no es una belleza, pero me cae muy bien. Debería dejar de maquillarse los ojos asi. Felicitaciones Tori, tiene una hermosa familia. Congratz Tori, you got a beautiful family!