Mandy Moore en Elle Magazine
Mandy Moore posó para la revista Elle. Las fotos estan espectaculares, Mandy cada vez está más linda. Me encanta su cabello oscuro. Mandy Moore does Elle Mag and looks gorgeous. I think she's so beautiful and the dark hair is for her. Sobre verse en un blog dice:
La gente es muy mala. (mímicas) Ella es gorda. No tiene talento. Desearía que se callara. No quiero escuchar otra canción de ella.  People are so mean. (mimics) She's fat. She's untalented. I wish she'd shut up. I don't want to hear another record from her.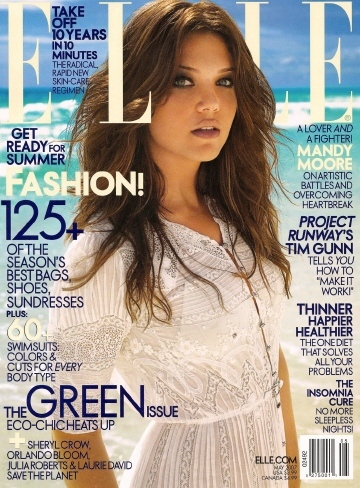 Click para agrandar / Click to enlarge