Naomi Campbell: Soy alérgica al alcohol
Namomi Campbell ha declarado ser Alérgica al alcohol. No, no es un chiste! Según femalefirst.com la supermodelo ha dado a entender que todos esos escándalos y problemas del pasado son debido al alcohol, así que ha decidido no beber más. Ja! Que cómica es Naomi.  Naomi Campbell has said she's allergic to alcohol… OMG! I almost fall out of my chair… According to femalefirst.com she is saying that all her problems in the past are due to the alcohol, so she has decided not to drink any more. Ha! Naomi is so funny.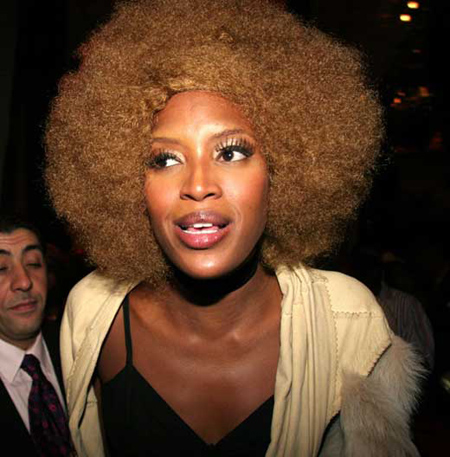 He decidido hoy no beber más en mi vida porque me he dado cuenta que soy alérgica al alcohol. No soy persona que niegue sus problemas y no voy a mentir sobre mis problemas ni a esconderlos. "I choose not to drink today in my life because I find that I'm allergic to alcohol. "I'm not someone that's in denial of my problems and I'm not going to lie about my problems and I'm not hiding my problems.
WHAT? No bebes porque te causa problemas? No eres de las que escondes tus problemas o mientes sobre ellos? Naomi… ESTÁS MINTIENDO!!! Tus problemas no son por el alcohol, eres una adicta y no precisamente al alcohol… será que no se oye a ella misma? Gosh! Qué mente de pollo. Heyy Naomi your problems are not due to alcohol, you are addicted, remember.?, how do you say so many lies? It will be that the drugs provoke amnesia… ooh boy…