Avril Lavigne es demandada por «Girlfriend»
Avril Lavigne está siendo demandada por los compositores del Grupo de los Años 70, The Rubinoos. Ellos alegan que Avril robó su canción "I wanna be your Boyfriend". Por su parte Lavigne afirma que ella escribió su canción "Girlfriend", la cual "extrañamente" suena casi idéntico a la del ellos. Aquí hay un video que demuestra que ambas canciones suenan y casi dicen lo mismo. Avril Lavigne stole the song Girlfriend from The Rubinoos, the '70 composers have filed a lawsuit against Avril Lavigne for allegedly stealing their song "I Wanna Be Your Boyfriend." Lavigne claims she wrote her song called "Girlfriend" which strangely sounds just like theirs. Here's the video that shows both songs. Give me a Break! They are identicals!!!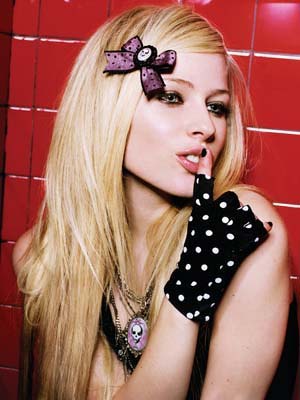 En este video pueden comparar las canciones. Quizá Avril pensó que nadie se daría cuenta. Por lo menos debió cambiarle el coro.
[youtube]http://www.youtube.com/watch?v=w3rZEuR242Y[/youtube]
Se dice que Avril nunca había escuchado esa canción antes. De hecho no es la primera vez que la cantante es acusada de plagiaria. Avril claims she's never heard this song before. This also isn't the first time Avril has been accused of plagiarism…
En mi opinión las dos canciones son idénticas, lo que indica que tal vez Avril escuchó la canción y se basó en ella para escribir "Girlfriend"… Ok, copió la canción, vamos, solo hay que oirlas para saber qué pasó!!
[bgs]Avril Lavigne, demanda, problema, fotos, video[/bgs]