Celebrity look Alikes – Celebridades Parecidas, según Us Magazine
Us Magazine.com ha hecho una galeria con las Celebridades Parecidas (Celebrity Look Alikes). Estas celebridades están en las taquillas de cine este verano, mira cuales celebs lucen iguales, que podrían robarles los papeles de sus películas. Tú que crees? These stars are rocking the big screen this summer, but check out which celebs look so similar they could steal each other's movie roles!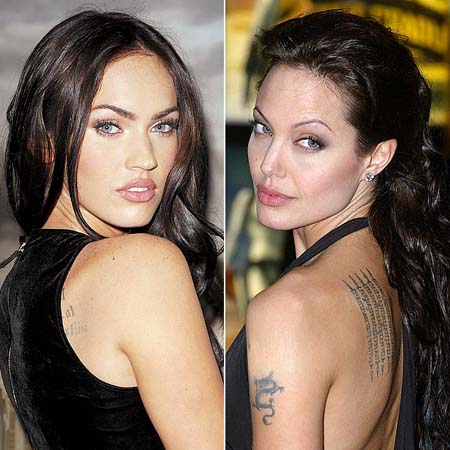 Megan Fox y Angelina Jolie
Megan Fox de "Transformers" es constantemente comparada con Angelina Jolie, gracias a sus labios, sus 8 tatuajes y su franca conversación sobre el sexo. "Es halagador, lo tomo como un gran cumplido", dijo Fox a Us. Transformers' Megan Fox is often compared with Angelina Jolie, 32, thanks to the 21-year-old's lush lips, tattoos (eight!), and frank sex talk. "It's flattering," Fox tells Us. "I take it as a big compliment.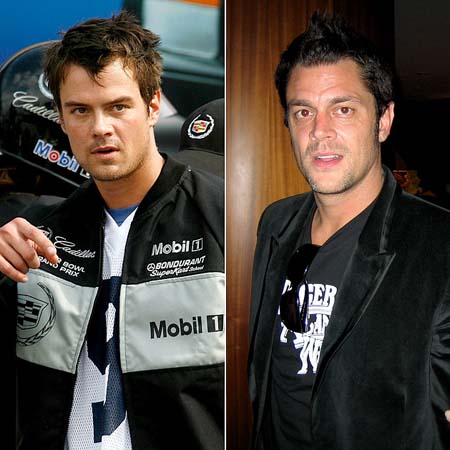 Josh Duhamel y Johnny Knoxville
Josh Duhamel, Las Vegas, tiene más en común con el Jackass, Johnny Knoxville que sus pómulos, ambos tienen experiencias con la ciencia ficción, Knoxville en "Men in Black II" y Duhamel en "Transformers". Las Vegas star Josh Duhamel, 34, has more in common with Jackass' Johnny Knoxville, 35, than chiseled cheekbones: They both have a sci-fi experience – Knoxville in Men in Black II and Duhamel in The Transformers.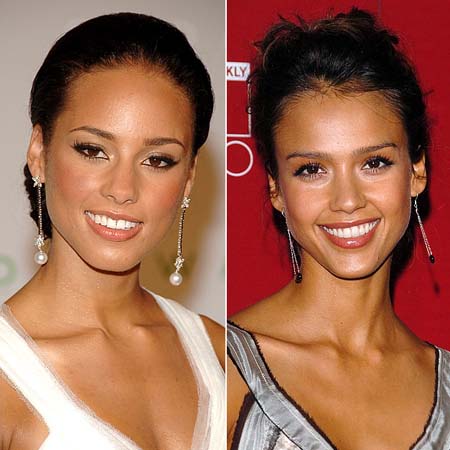 Alicia Keys y Jessica Alba
La cantante Alicia Keys tiene más en común con Jessica Alba que sus pendientes y peinados, ella co protagonizó en "The Nanny Diaries con el compañero de Jessica en Fantastic Four, Chris Evans. Singer Alicia Keys, 26, has more in common with Jessica Alba, 25, than dangly earrings and updos – she's costarring in The Nanny Diaries with Alba's Fantastic Four costar Chris Evans, 25.
Jesse Spencer y John Krasinski
No solo tienen Licencia para casar John Krasinski y su amigo el galán de TV Jesse Spencer, comparten una linda sonrisa y ambos salen con sus compañeras de trabajo, Krasinski está saliendo con su compañera de "The Office", Rashida Jones, mientras Spencer está comprometido con Jennifer Morrison, su compañera de la serie "House". Not only do License to Wed's John Krasinski, 27, and fellow TV hunk Jesse Spencer, 28, share the same shag and smile, but they've both dated costars: Krasinski hooked up with fellow Office-mate Rashida Jones, 30, while Spencer is engaged to House's Jennifer Morrison, 27.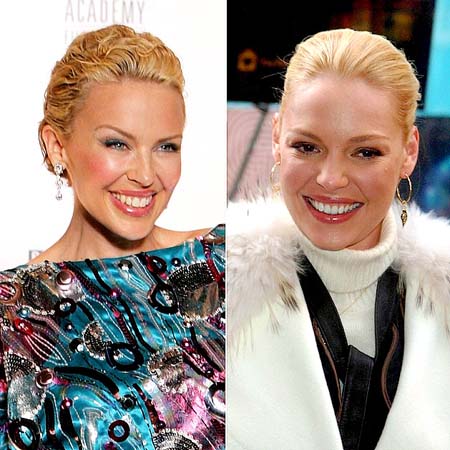 Kylie Minogue y Katherine Heigl
Tal vez hay una gran diferencia de edad y unas 9 pulgadas de distancia, pero gracias a su brillo y pieles impecables, la estrella australiana Kylie Minogue pudiese ser la mini-me de la alta Katherine Heigl de Grey's Anatomy. There may be a 10-year age gap and a 9-inch height difference, but thanks to matching golden locks and flawless skin, 5-foot Aussie pop star Kylie Minogue, 38, could double as a mini-me for 5-foot-9 Grey's Anatomy doc and Knocked Up star Katherine Heigl, 28.
usmagazine.com
[bgs]Katherine Heigl, Kylie Minogue, Josh Duhamel, Angelina Jolie, Megan Fox, fotos[/bgs]