David Beckham le teme a los paparazzis de USA
David Beckham está aterrorizado con los paparazzis de Estados Unidos. La estrella del fútbol, quien se mudó a Los Angeles con su esposa La «Posh» Victoria y sus tres hijos, está preocupado por la cantidad de fotógrafos que siguen a su familia a todas partes. David Beckham is scared of the USA paps. Becks who moved to Beverly Hill with wife Posh Victoria and their three sons is concerned with the amount of snappers following his family everywhere.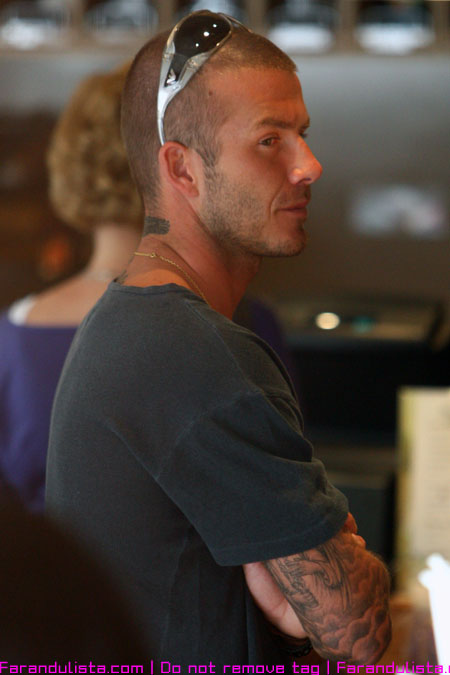 David en Coffe Bean (27 de Julio)
«It's definitely over the top here in Los Angeles. In London, if we'd go out to dinner, there would be four or five cars following us. The other night we had 47. No joke. I get nervous. They run red lights and you're just waiting for accidents to happen.» Es el colmo aquí en Los Angeles. En Londres si fuésemos a cenar, habrían unos cuatro o cinco vehículos siguéndonos. La otra noche teníamos 47 (autos). No es broma. Me pone nervioso. Ellos se pasan las luces rojas y tú estás esperando que ocurran accidentes.
La familia Beckham ha aumentado su seguridad desde que viven en Los Angeles. Entre sus guardaespaldas hay ex agentes de la CIA, brindándoles protección las 24 horas. The Beckhams have tightened their security since moving to Los Angeles. They  reportedly have a team of minders – which includes former CIA operatives – providing them with 24-hour protection.
 photos:CU