MTV Movie Awards 2008 – Ganadores
Este domingo se celebraron los MTV Movie Awards 2008 en los Universal Studios en Los Angeles, horas después de que un espectacular incendio destruyera parte de los famosos estudios. Muchas de las famosas celebridades atendieron la premiación, entre ellas Lindsay Lohan, Tom Cruise y Katie Holmes, Megan Fox, Johnny Dep quien fue el múltiple ganador de la noche, ganó dos premios, Mejor Villano y Mejor actuación en una Comedia (yaaaay!), Will Smith recibió premio por su película apocalíptica I am Legend, Zac Efron obtuvo el premio por la su sobresaliente actuación en «Hairspray» la nueva categoría de este año era Mejor película del Verano, y el bowl con palomitas de maíz se lo llevó «Iron Man». Aquí la lista de los ganadores de la entrega número 17 de los MTV Movie Awards. Check this out!
The 2008 MTV Movie Awards was celebrated at the Universal Studios lot on Sunday, hours after a spectacular blaze destroyed part of Hollywood history nearby. Johnny Depp was the only multiple winner. The actor was treated like an all-conquering hero when he first took the stage to accept the best comedic performance award for his turn as pirate Jack Sparrow in Pirates of the Caribbean: At World's End. Depp returned a little later to receive the best villain award, for playing the titular killer in Sweeney Todd: The Demon Barber of Fleet Street. Will Smith won the male performance award for his role as a post-apocalyptic survivor in I Am Legend. A new category this year was «best summer movie so far» went to Iron Man, and the actor accepted the statuette with his director, Jon Favreau. 
Los Ganadores de los MTV Movie Awards 2008
2008 MTV Movie Awards Winners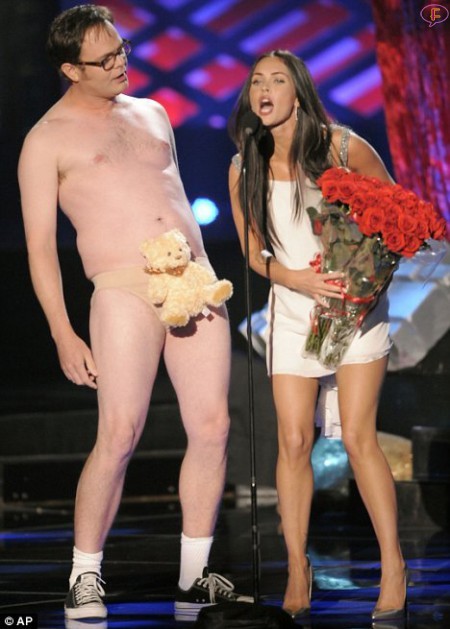 MEJOR PELICULA – BEST MOVIE – Transformers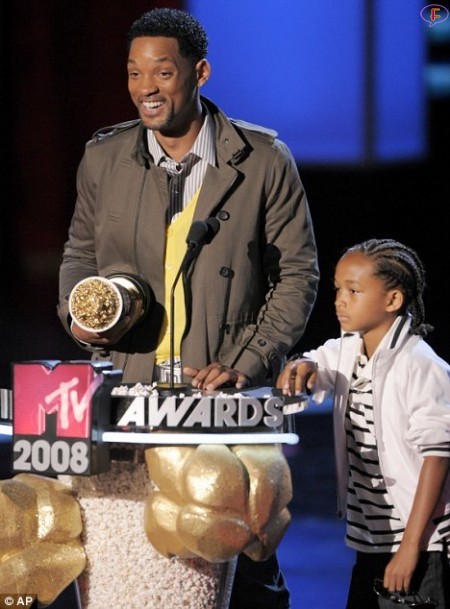 MEJOR ACTOR – BEST MALE PERFORMANCE – Will Smith, I Am Legend
MEJOR ACTRIZ – BEST FEMALE PERFORMANCE – Ellen Page, Juno
MEJOR VILLANO – BEST VILLAIN – Johnny Depp, Sweeney Todd: The Demon Barber of Fleet Street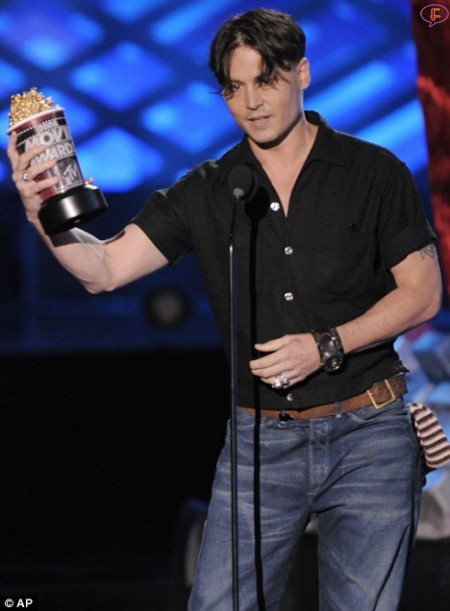 MEJOR ACTOR EN UNA COMEDIA – BEST COMEDIC PERFORMANCE – Johnny Depp, Pirates of the Caribbean: At World's End.
MEJOR PELEA – BEST FIGHT – Sean Faris, Cam Gigandet, Never Back Down
MEJOR BESO – BEST KISS – Briana Evigan, Robert Hoffman, Step Up 2 The Streets
ACTUACION DESTACADA-  BEST BREAKTHROUGH PERFORMANCE – Zac Efron, Hairspray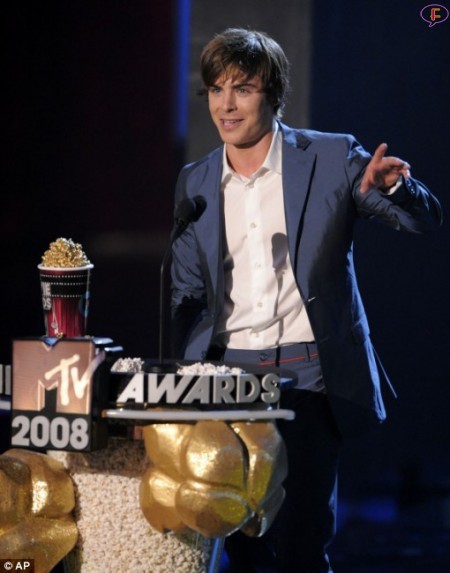 MEJOR PELICULA DEL VERANO – BEST SUMMER MOVIE SO FAR – Iron Man
GENERATION AWARD – Adam Sandler
MTV MOVIE AWARDS 2008 Alfombra Roja