Holly demiente que Bridget sea casada con un hombre de Ohio
Girl Next Door, Holly Madison (la novia número 1 de Hef) ha dementido una parte del reporte de PageSix que afimaba que las chicas de la mansión Playboy estaban huyendo lejos del magnate. La guapa rubia solo ha desmentido que Bridget Marquardt sea casada con un hombre de Ohio, es con uno de California, Ok?  y está divorciada tras 7 años de separación. Pero adivinen?  Madison no desmiente lo del romance de Kendra, ni lo referente a ella misma con Criss Angel, o sea!  Aaah y de paso les dice a PageSix, que Perecito es mucho mejor que ellos, LOL We Love Perecito too! Holly Madison has denied  PageSix reports on Girls Next Door running away from Hef, well, in fact she just denied just a little part. Holly Madison said Bridget is no married with a man from Ohio, the guy is from California. Just that! Holly doesn't say a word on Kendra or about herself and magician Criss Angel… Mmmm. Holly also says PerezHilton is better way than them (PageSix) LOL.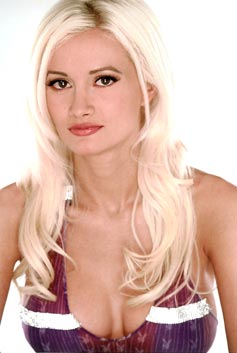 Page 6 needs to check their «facts»

Today Page 6 said that Bridget is married to a guy from Ohio???????????  Last time I checked, Bridget is divorced (after a 7 year seperation) from a guy from California . . . . . being that this is all a matter of public record, one would think you could check on that pretty easily . . . .

Perez Hilton is waaaaaay better anyway 

Love-Holly
Gracias Saori! 😉
Farandulistas, Discutan!