Christina Aguilera en mas promos para su album de Hits
Christina Aguilera siempre trata de innovarse y ser un personaje en cada disco. Ahora le ha dado la nota por ser espacial en su album recopilatorio de 10 años de éxitos – Keeps Gettin' Better 'A Decade of Hits'. Ya les había mostrado algunas promo pics y aquí hay más.  Soy yo, o Christina exageró un poco su look aquí? Anyway, tal vez esa es su intención. Hay que admirar el hecho de que ella trata de innovarse en cada album, aunque a veces exagere. Here some promos for the new Christina Aguileras Keeps Gettin' Better A decade of hits new album. She looks like a doll here, but not a nice doll, too much makeup, too much hair… But at least she tries to be different for each new record.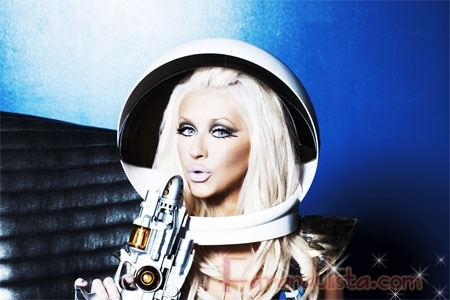 Promos para el nuevo album recopilatorio de Christina Aguilera
saben que pueden darle click a las imágenes, verdad?
[bgs]Christina Aguilera, musica[/bgs]