Britney Spears Circus – Portada y Tracklist – OMG! Really?
Esta es la portada del nuevo y tan esperado album Circus de Britney Spears, según reporta BritneySpears.com Excuse me, WHAT? Con tantos ambientes y conceptos para hacer una portada de un disco llamado Circus, CIRCUS! van y colocan una foto mal hecha de Britney?  Sorry, pero es decepcionante,   esta no es una buena foto de Brit, sus ojos no lucen bien y ese vestido, Gosh y ese fondo? Parece que hubiesen colgado una sábana y ella se colocó en pose con un tutú, vino Jamie Lynn y le tomó una foto con la cámara del móvil. O sea! Es una foto aficionada! HORRIBLE! Está muchísimo más lograda la supuesta portada de Womanizer que resultó ser hecha por un fan. Por favor! A ver si contratan a un buen diseñador! El album Circus de Britney Spears sale a la venta el 2 de Diciembre. Espero que cambien esa portada! OMG! I can't believe it! BritneySpears.com is reporting this is cover of Circus,  the Britney Spears upcoming album. NO, just no! Britney looks cute, yes,  but this is no the best picture for an album called CIRCUS! It looks like a bad photo, Brit eyes look weird, sorry is not a good pic. I don't like it at all. The  Womanizer fan cover was stunning in comparison to this. With all those interesting song names and they use this photo for the cover? Gosh, right now I got three concepts for this cover… they need help! I hope they change that cover, It's really disappointing.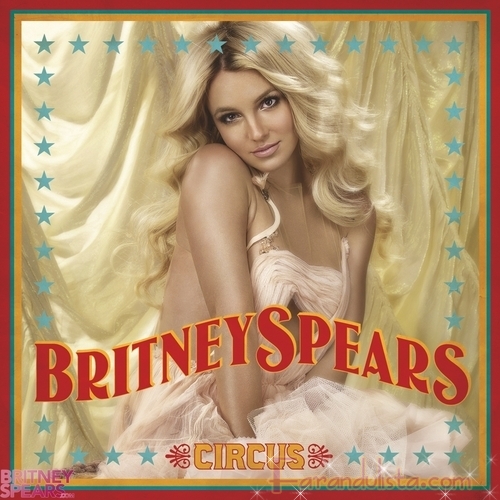 Portada del nuevo album de Britney Spears Circus
BritneySpears.com
Tracklist de Circus:
1. Womanizer
2. Circus
3. Out From Under
4. Kill The Lights
5. Shattered Glass
6. If U Seek Amy
7. Unusual You
8. Blur
9. Mmm Papi
10. Mannequin
11. Lace and Leather
12. My Baby
Bonus Track:
13. Radar
Con canciones tituladas 'Lace and Leather',  Mmm Papi (LOL)  y 'Mannequin' y van y ponen esta portada? GIVE ME A BREAK! Solo escribiendo esta nota y leyendo los nombres de las canciones se me ocurrieron 3 conceptos para esa portada.
[bgs]Britney Spears, música[/bgs]