Kate Winslet se desnuda para Vanity Fair [Diciembre]
La hermosa actriz Kate Winslet ha posado con traje de eva en la edición de Diciembre 2008 de la revista Vanity Fair. En una sesión de fotos donde luce como Catherine Deneuve, la bella actriz de 33 años habla sobre sus ambiciones y que algunas veces se ve un poco mal. Kate Winslet does the December issue of Vanity Fair, she looks stunning on those photos emulating Catherine Deneuve. Kate talks on her ambitions and said sometimes she thinks she looks wrong.
Nunca tuve grandes ambiciones – nunca… yo era gorda. Nunca supe de ninguna actriz famosa gorda. Simplemente no me veía en ese mundo.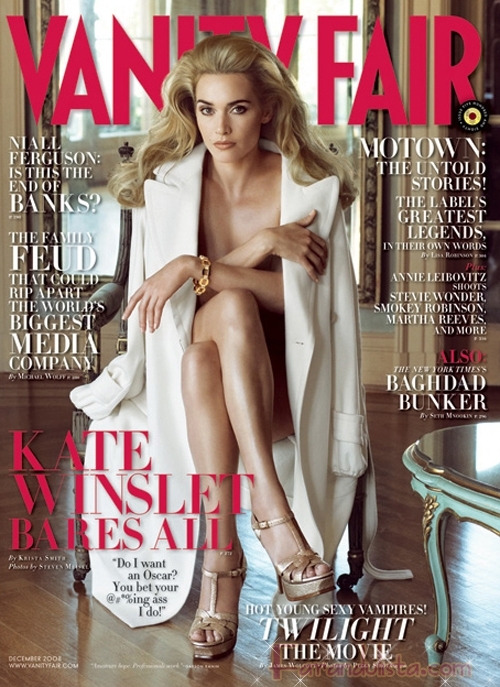 Kate Winslet posa a lo Catherine Deneuve en Vanity Fair