Pete Wentz y Ashlee decidieron NO vender las fotos de BMW
Pete Wentz ha escrito sobre los rumores de la venta de las fotos de su hijo Bronx Mowgli. Según Pete, ellos han decidido NO vender las fotos de Bronx Mowgli ahora (Ooh, sure!). Dice que quieren mantener este momento para ellos y que sabe que hay curiosidad por ver al bebito pero que se ha vuelto una locura tener gente detrás de ellos, o mirando por encima de los muros del jardín. Pete, sin embargo asegura que habrá un momento en que dejaran ver al bebé. Da las gracias a todos aquellos que han dado su apoyo y han estado pendientes por ellos. Finalmente Pete coloca una postdata donde dice: créanme el bebé es lindo, se parece a su mami. Oooh my god! Thank you! Pueden leer todo lo que escibió Pete en su post Ring Ring it's the truth  is calling

Pete Wentz said they have made the decision to not sell Bronx's baby pictures right now.  Because there is a danger when there are cameras being held over walls and into their backyard.   They understand the curiosity, just not the viciousness that comes along with it when it becomes so insatiable. Pete and Ashlee know there will be a time when we'll share him with everyone[…]  We know our fans support and care about us and want to know about our family and we've always been straight up and open with those who care about us most, so at some time, when it makes sense, Bronx will be out in the world.

ps trust me he's cute. he looks like his mommy.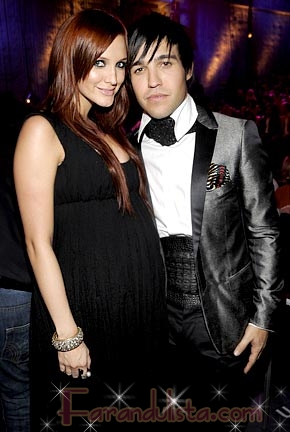 Ashlee y Pete Wentz no venderan las fotos de baby Bronx
Mmm… sorry Pete, perdiste toda credibilidad negando la boda, el embarazo, al luna de miel, Etc, Etc. Simplemente luego del reporte de ayer,  suena a que escriben esto porque de verdad nadie ofreció lo que esperaban por las fotos de Baby Bronx.  SAD!