Britney Spears llama a Kevin gordo carente de ambiciones
Ha! Ha! Britney Spears le ha dicho a Kevin Federline que jamás volverá con él porque es un gordo carente de ambiciones. Britney quien actualmente está en su Tour Circus, ha dicho firmemente que ella no está interesada en volver a tener una relación sentimental con K Fed Fat con quien tiene dos hijos, Sean Preston y Jayden James. Britney Spears has reportedly told ex-husband Kevin Federline she'll never take him back – because he's "fat and lacks ambition". The Womanizer singer – who is currently on her Circus world tour – is said to be adamant she doesn't want to rekindle her romance with former dancer Federline, with whom she has two children Sean Preston and Jayden James.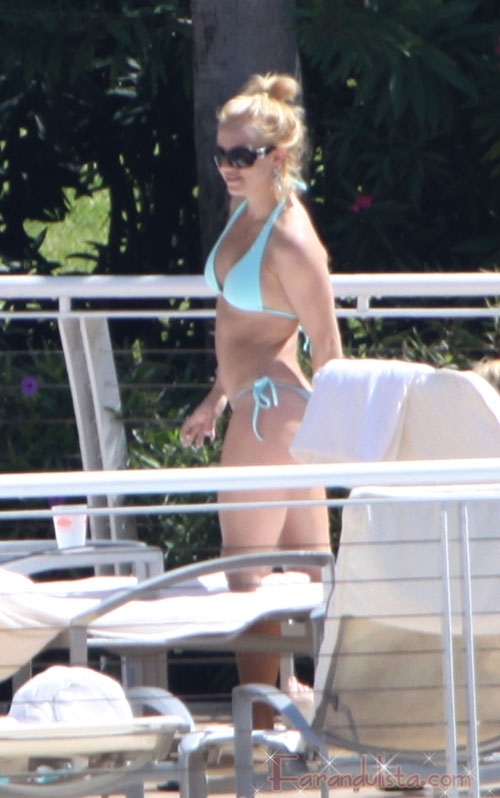 Britney Spears le dijo a Kevin su ex que era un gordo sin ambiciones
Britney Spears disfrutando del sol y la piscina junto a sus hijos (10/03)
Bauergriffin.com
Una fuente dijo a Now, Kevin corrío donde Britney para tranquilizarla luego de que él escuchó que ella estaba molesta por su nueva novia Victoria Price. Pero Brit está convencida de que él fue solo a molestarla.

A source tells Now magazine, "Kevin rang Britney to reassure her after he heard she was upset about his new girlfriend Victoria Price. But Brit is convinced he was just rubbing her nose in it.

[Britney] le agradeció por llamar, pero le dijo que estaba muy gordo para ella y que anda buscando un hombre al que no tenga que mantener financieramente.

"She thanked him for calling, but told him he was too fat for her now and that she's holding out for a man she doesn't have to support financially.

Britney quizo que Kevin supiera que ya no le afecta más. [Kevin] puede haber estado riéndose, pero le quedó la duda de si Britney estaba hablando en serio. Habia algo muy diferente en su voz esta vez.

"She wanted Kevin to know that he can't affect her any more. He may have been chuckling, but he was left with little doubt that Britney was serious. There was definitely something different and resolute in her voice this time."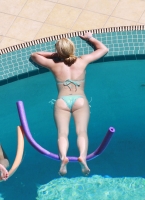 Britney tiene actualmente un muy buen cuerpo, tonificado y sano. Ella se ve 'gordita' en los conciertos del Tour Circus, porque todos los vestuarios son una o dos tallas más pequeñas que la que realmente tiene. Hasta los bailarines se ven gordos. I don't get it!
[bgs]Britney Spears, Kevin Federline, bikini[/bgs]