David Beckham se quita casi todo para Armani
Este el más reciente anuncio de Armani Underwear con David Beckham mostrando casi todo (lo que Victoria Beckham disfruta). Menos mal la fotografía es para promocionar ropa interior masculina, porque si fuese para hairstyles… Gosh! Anyway, nadie está pendiente de su cabello precisamente… y menos con esos abs… Hhhmmmsnn… FOCUS!! FOCUS!!! Cientos de fans se reunieron en las afueras de la tienda por departamentos Selfridges en Londres para ver a David Beckham casi desnudo en la nueva promo de Armani Underwear.  Emporio Armani unveiled the David Beckham's newest underwear ad Thursday in London.  Thousands of fans gathered to meet Beckham and check out his nearly-nude photo — which graces the entire facade of the Selfridges department store.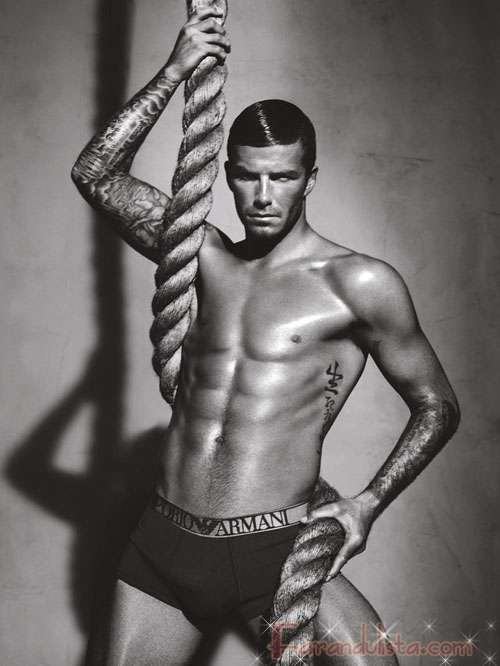 David Beckham en el reciente anuncio de Armani Underwear.
wenn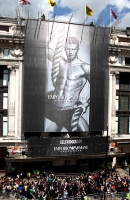 Emporio Armani


Esas dos última… no, thank you!